LML/50/43





PLEASE DO NOT HESITATE TO SEND CONTRIBUTIONS !



Engine number: LB6B/50/313 then VB6E/50/1356.
Gearbox number: DBCC/50/65.
Body number: 68027.
Black with VM.3086 red trimming.

The third owner who owned the car from 1956 to 1967 wasn't satisfied with the engine which suffered from low oil pressure. He bought in England VB6E/50/1356, the original engine of DB2/4 chassis LML/629 who at the time got a 3-litre upgrade. Please remember that the first DB2/4s were sold as standard with 2.6-litre engines that got DB2 Vantage specs in order to minimize weight excess.

Registered in Sweden: O 38754 (29 March 1952, sold 7 April), reg M 68037 (13 January 1955), T 27783 (17 January 1956), OA 96363 (9 October 1967), B 43103 (1 October 1969), M 73003 (1 July 1970), FXH 233 (20 September 1972, sold, 30 November 1972, 5 March 1976, 19 November 1988, 22 November 1991).



T

is vintage (pre 1974) Swedish registration for cars of the Örebro county.

1953 : Rally of the Midnight Sun (Hertz)
Rebuilt to 1954 specifications according to 1971 register.

Hans Svedberg wrote to me about LML/50/43 because his father owned this beauty from 1956 to 1967. He restored it, adding a bigger rear window.
He kindly sent me some photos: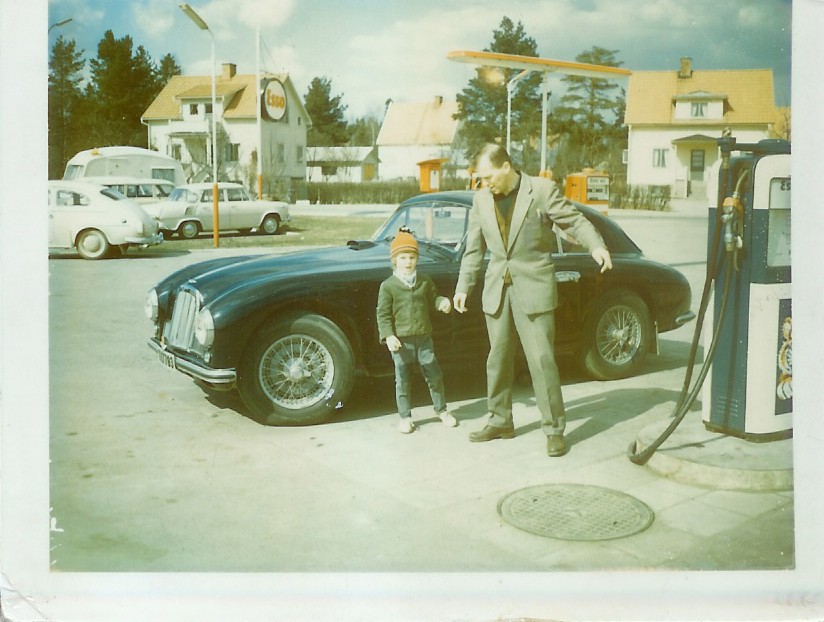 Little Hans with his father
circa
1964/65....
You can barely distinguish the T 27783 registration. Also, rear window was enlarged.
By the way, note what I once called
"Belgian bumpers"
...

This photo comes from DB2inS book and shows the bigger rear window.
Two fantastic photos now ! Two Swedish washboard DB2s side by side!
At left is LML/50/43 with roof rack. Reg T 27783.
The other one (reg D 26895) is
LML/50/41
. She has no "Belgian type bumpers"...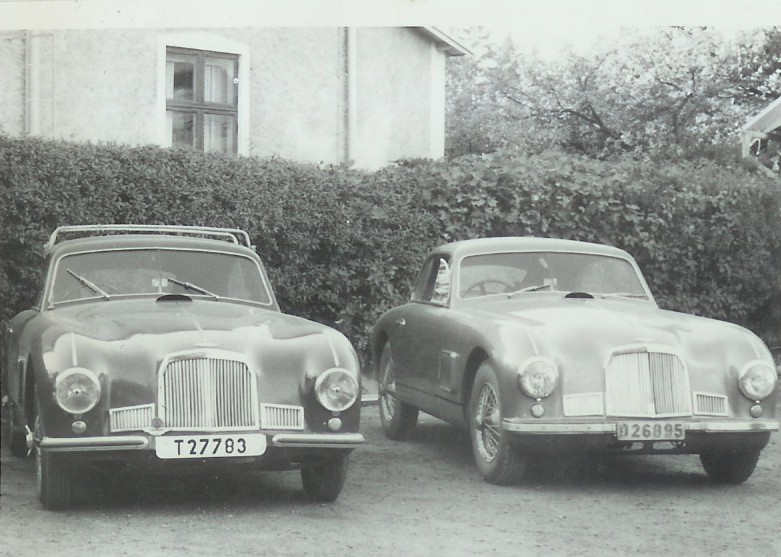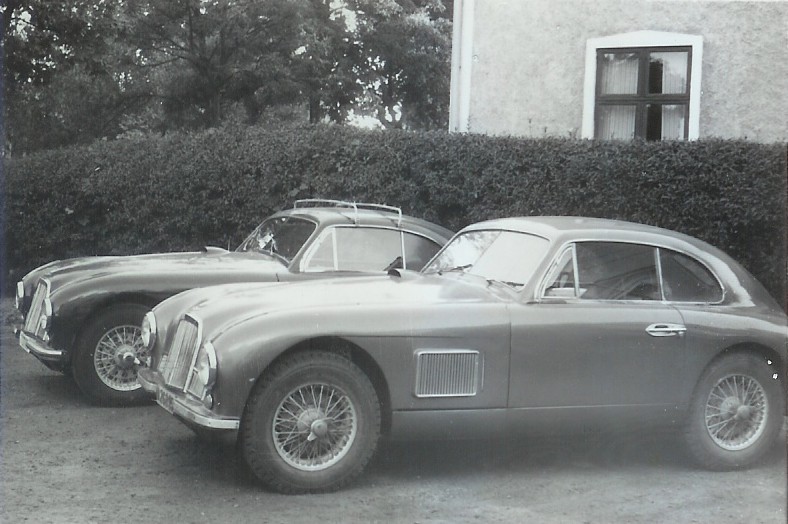 Also see the page of

LML/50/46

for more infomation thanks to Hans.


Completely restored in 1989 with standard rear window and repainted "Aston green". A kind of

California Sage green

.

Now, some recent photos of LML/50/43: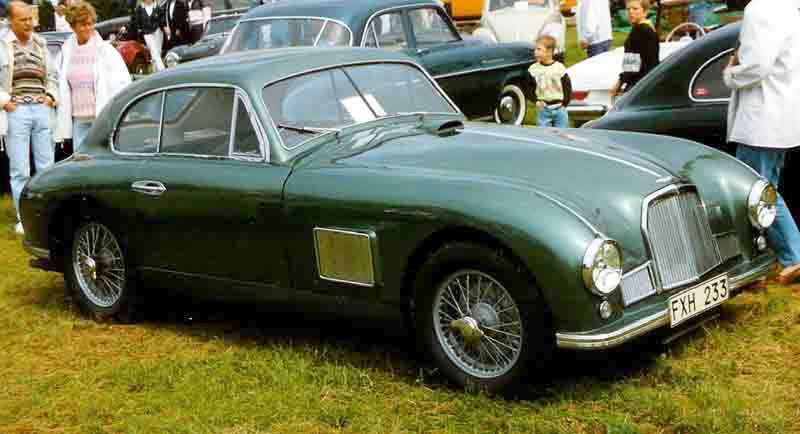 (Source: English Wikipedia)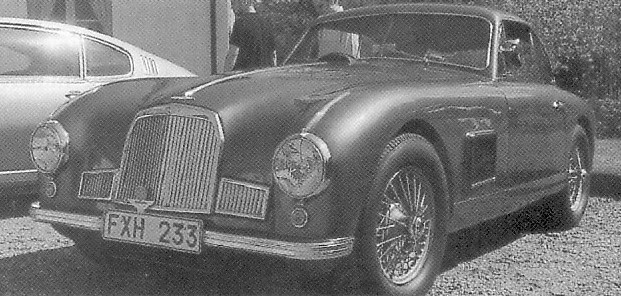 (AMOC photo)


Aston Martin Scrapbook
http://astonuts.free.fr



BACK