LML/50/41





PLEASE DO NOT HESITATE TO SEND CONTRIBUTIONS !



Engine number: LB6B/50/308 updated to Vantage specs with number VB6B/50/308. This was made from 9 to 20 June 1952 along with floor change speed control.
Gearbox number: DBRC/50/61
Body number: 68026
Colour: Metallic chrome with VM. 847 trimming.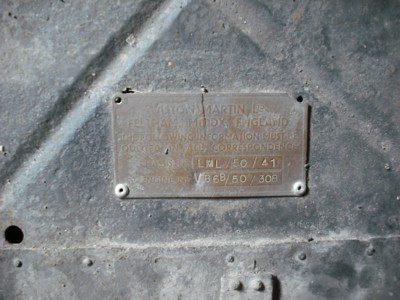 Two fantastic photos sent by Hans Svedberg.
At left is
LML/50/43
with roof rack. Reg T 27783. The other one (reg D 26895) is LML/50/41. She has no "Belgian type bumpers"...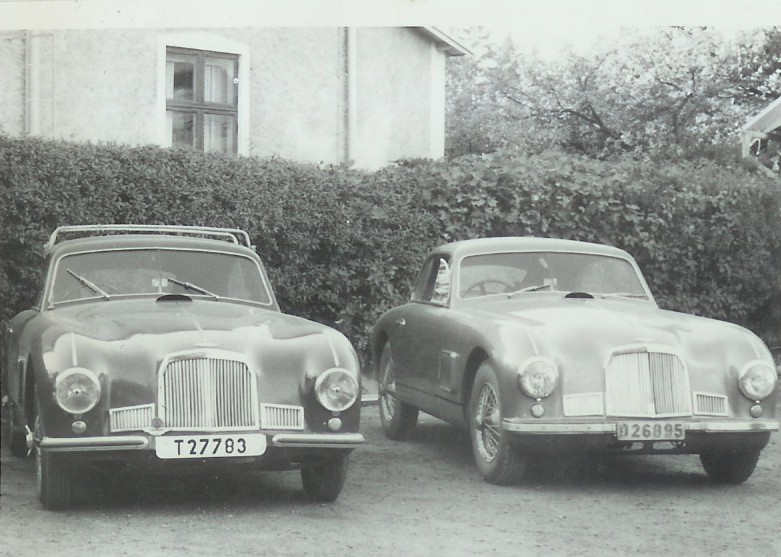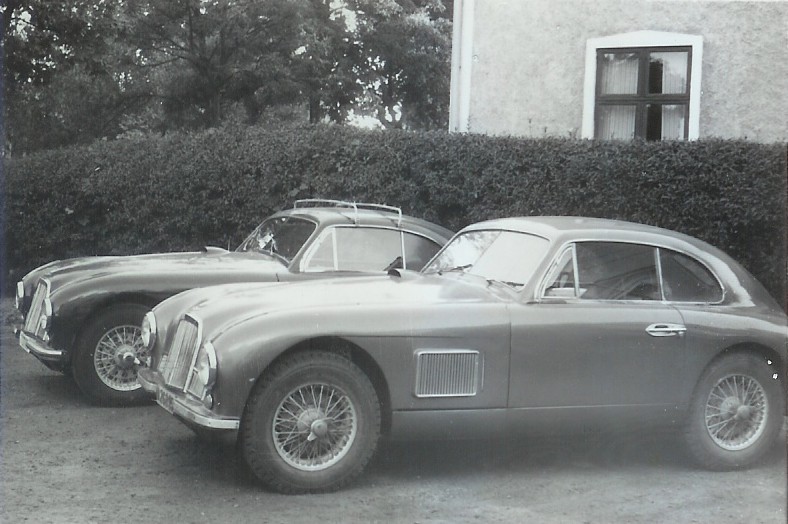 All "barn" photos sent by its owner who found it spleeping for 30 years !

Car was sold new in Sweden.
Registered W 11166 (30 June 1951, sold 22 April 1952, 4 February 1953, 11 April 1953), reg C 11222 on 30 July 1953 (sold 26 July 1954), D 26895 on 1st June 1955, U 9092 on 30 September 1959, A 48113 on 28 June 1960 (sold 19 July 1961, 9 October 1961. Exported on 2 February 1968 to Italy.


Fascinating, isn't it ?

The car was owned by famous Swedish writer Brigitte Stenberg from 1959 after two previous owner.
Here she appears next to LML/50/46. Surely did she want to see again a car as the one she liked...



(Google pics photos)


She had her initials in gold on the dashboard. Still on it in the barn ! See below...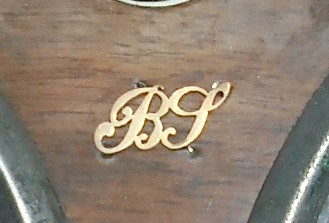 In the sixties, LML/50/41 had some engine trouble and Mrs Stenberg with her mechanic decided to put an XK Jaguar into it.


The Vantage engine was kept for some years and then sold to the owner of

LML/50/46

. Car was sold later.

Did Brigitte Stenberg know when she leaned on LML/50/46 for the photo seen higher that the engine of her past car was in it?

The answer is

yes

as could be confirmed to me... She had fond memories of this car and had many details still in mind.


Aston Martin Scrapbook
http://astonuts.free.fr



BACK