LML/50/19





PLEASE DO NOT HESITATE TO SEND CONTRIBUTIONS !



Engine number: LB6V/50/240



ONE OF THE FIRST TWO DB2 VANTAGE DELIVERED

with LML/50/21. See this page for more information.
"Race specification" in the Build Records surely meaning like VMF works cars.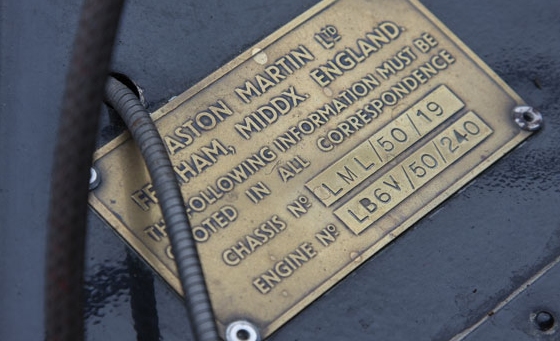 photo: RM Auctions.

Registration: HB 94 (original one, USA), SP 00599 sometimes wrongly read SPOO 599, 3H 82 10 (vintage American yellow plates, 1956 only if my memory serves me well).
Red. Rust interior.

Build sheet: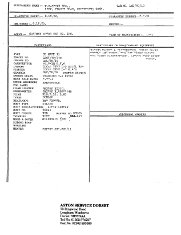 This car was bought by Briggs Cunningham's friend Bill Spear for racing, sprinting, hill climbing... Briggs Cunningham had bought LML/50/14 and was to buy LML/50/21 (with Vantage engine).

1950 : Sam Collier Memorial Trophy G.P. Sebring. 2nd in class (G. Rand & G. Marschall)





In this race, there were three Aston Martin DB2s: LML/50/13, LML/50/19 and LML/50/21.
You can see all of them on this photo below, taken from first page.





1951 : Featured in the First National Motor Racing Exposition, New Jersey (February)
S.C.C.A's Thompson Meet (Spear), 1st and 2nd 1/4 and 1/2 miles sprints.
S.C.C.A's Giant's Despair Hillclimb (Spear) 2nd


1951 : S.C.C.A's Wilkes Barre Raceway (Spear), 2nd
1978 : H.M.S.A. Portland International Raceway
1980 : H.M.S.A. Portland International Raceway
1981 : H.M.S.A. Portland International Raceway
1982 : H.M.S.A. Laguna Seca Raceway
1983 : H.M.S.A. Laguna Seca Raceway
1984 : H.M.S.A. Laguna Seca Raceway
1985 : H.M.S.A. Portland International Raceway
Forest Grove Concours
V.R.C. of British Columbia, Westwood Race Circuit
2008 : Mille Miglia Storica


Let's start with a photo found on flickr website: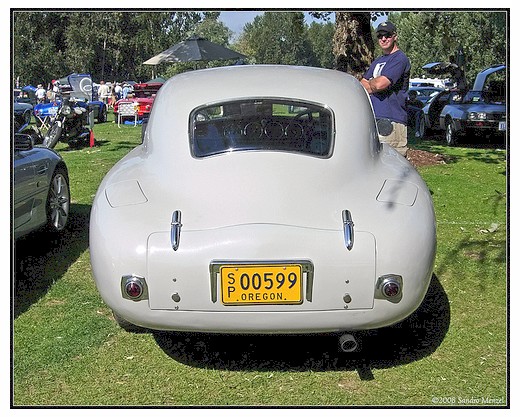 Nice booty or what ?



This photo was taken in 2006 at the "Portland All British Field Meet" in Oregon. This registration is the first one.


BUT HERE YOU CAN NOTICE SINGLE EXHAUST !




This DB2 is really one of my favourite. Except the illustrious car history, it looks gorgeous especially without bumper. The rear of the body features a roll pan, a feature found on some hot rods you find at Bonneville. The aim is to cheat with aerodynamics but the other result is real good looks.
How about dual exhausts just under this rounded tail ? Sexy or what ?

By the way, this treatment is to be found on LML/50/26. #26 even goes further as her front is also sleek...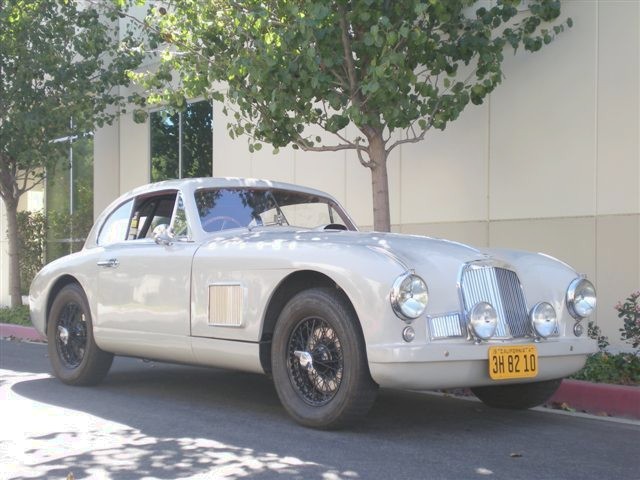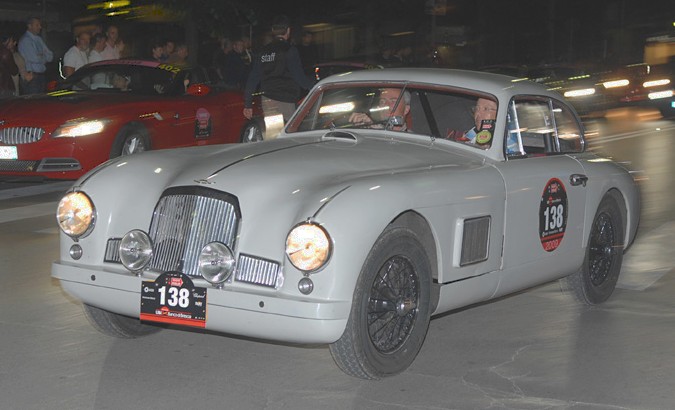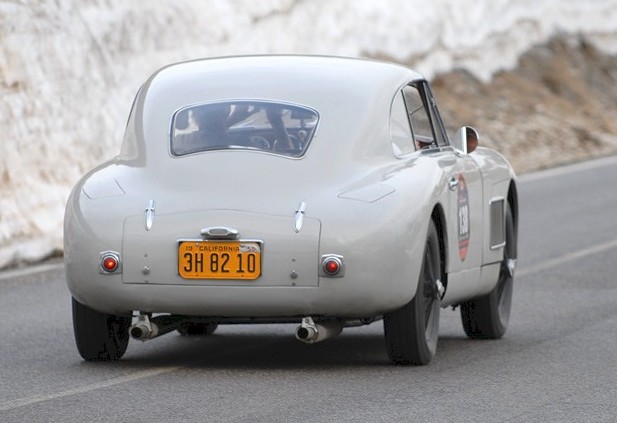 HERE, TWIN EXHAUSTS !
Source of these photos and the following one
supercars.net
,
conceptcarz.com
and one French forum on
ForumAuto
.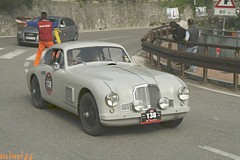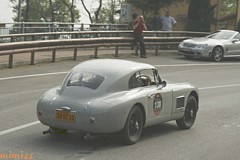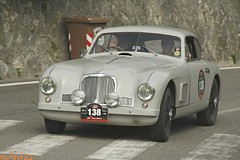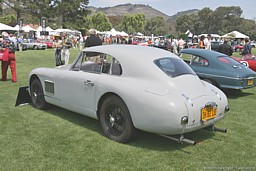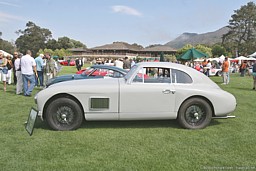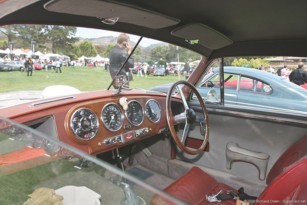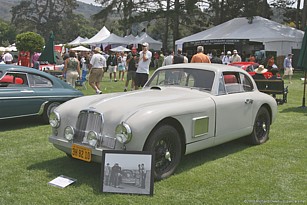 LML/50/19 sold on May 1st by RM Auctions.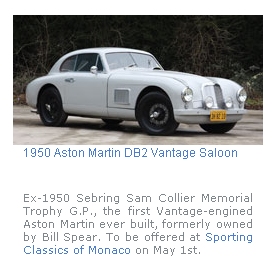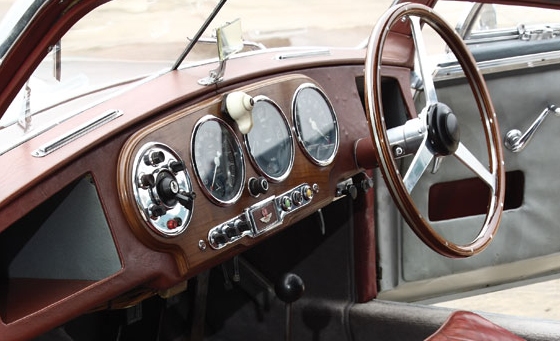 Here are the 28 photos in a ZIP file:



Sold for € 291,200 which is a

very

good sum for a car that needs a complete (yet simple) restoration to be put back to stock specs...


Was it a good buy ? Here is a point of view ...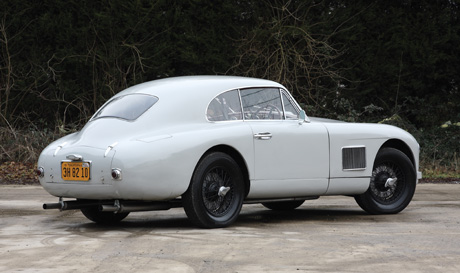 Source:

Sports Car Market website



Aston Martin Scrapbook
http://astonuts.free.fr



BACK