LML/50/13





PLEASE DO NOT HESITATE TO SEND CONTRIBUTIONS !



Engine number: LB6B/50/116
Registration: 9586V
Black, grey interior.

First DB2 in Canada.
Imported for racing by Trident Motors (Ford agent in Toronto).
Delivered September 1950.

1950 "Sam Collier" Memorial GP Sebring (J.C. Collier), 4th class D
Winner Adele Chinetti Cup "Most Sporting Effort"

The "Most Sporting Effort" is much merited because the owner and a friend (with LML/50/15) drove from Toronto to Sebring (and back!) for racing.

One photo found on a French forum and also sent by friend

Nick

: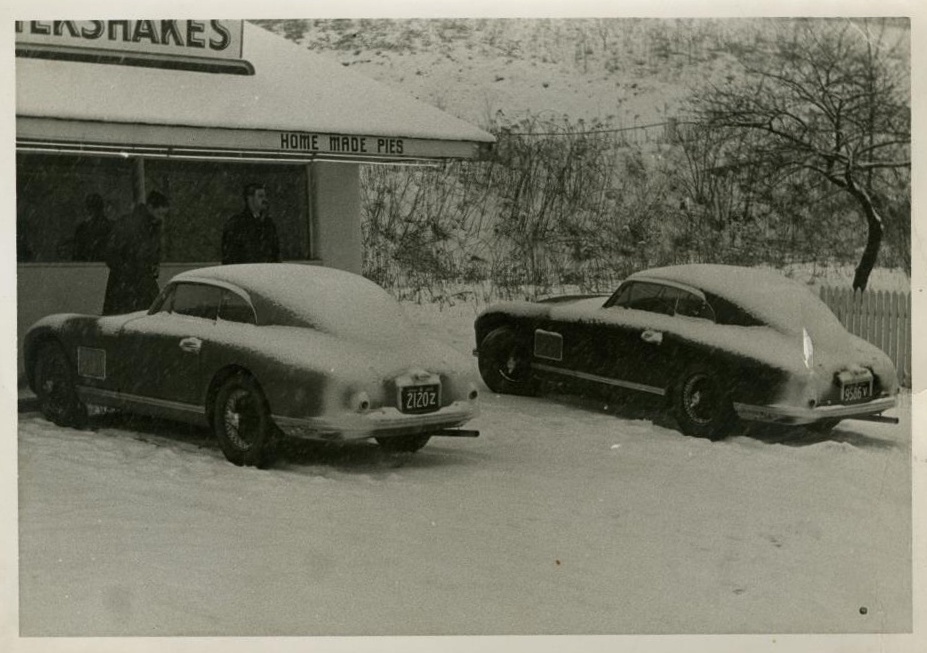 On the left
LML/50/15
and on the right LML/50/13.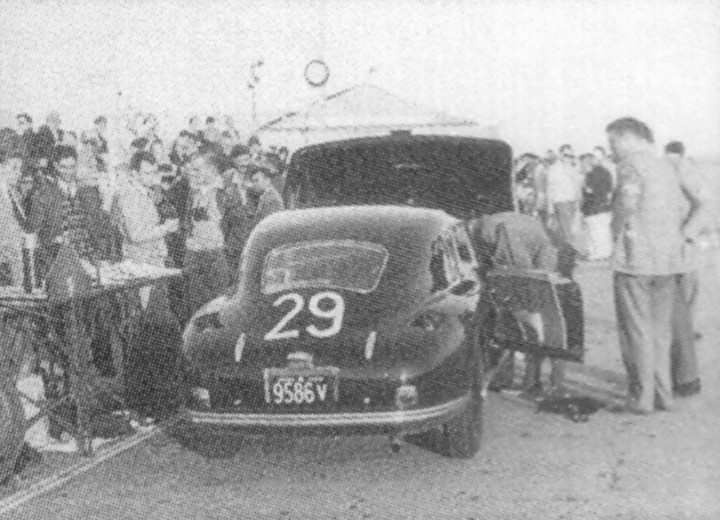 Here is LML/50/13 at Sebring. Note the standard (hence heavy for racing) interior.
(Source: Aston issue 7)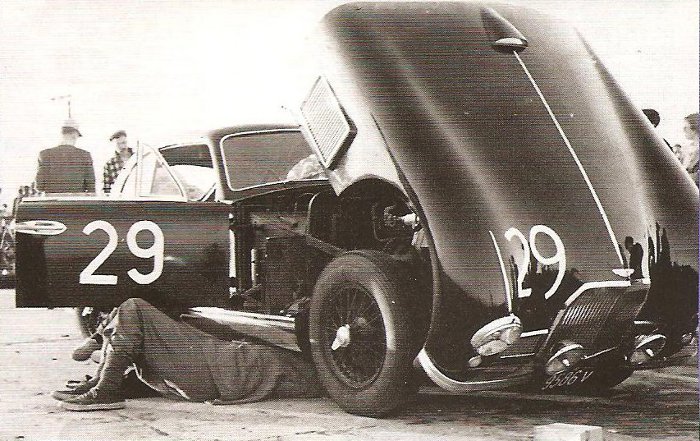 Now seen from the front!

(Thanks

Dom

for this photo from

AM Quarterly 2006

)




In this race, there were three Aston Martin DB2s: LML/50/13, LML/50/19 and LML/50/21.
You can see all of them on this photo below, taken from first page.




LML/50/13 is also seen on page 2:





Note : la voiture fut inscrite par Collier et pilotée par Wheaton et Dillnutt.





It seems that the car was uprated for 1951 season with Webers.

1952 Edervale 1500-3000cc race (Wheaton), 1st

This car later competed in many Canadian club events and has been retired from service in the late 50s.

It was stored in a barn in Ontario, known but as found in a terrible shape (just a body and a chassis ; no motor, no gearbox, no interior) restoration was not started until its current owner bought it.
Hundreds of trim parts had to be refabricated.
During the restoration, the car was converted to LHD.

Here are two photos taken during restoration sent by owner:


Left photo above reminds unknown car number 3 of "identification needed" page (also see below).



First outing after restoration at Lime Rock in 2008: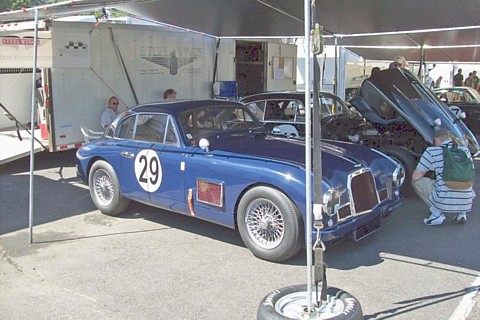 Many thanks to Luca, John, Jim and also owner of LML/50/13 for recent infos.

LML/50/13 went to Lime Rock in 2009 again!
Here are photos: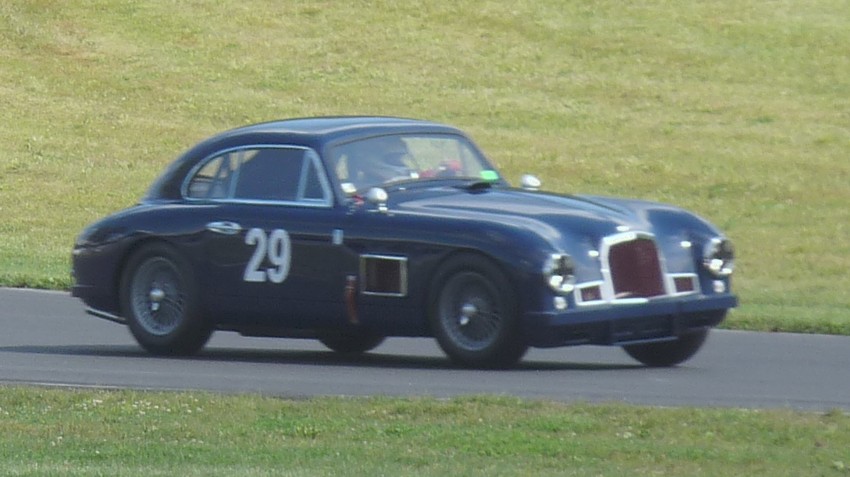 Thanks Luca for this one. It's cut from the one he kindly sent to me: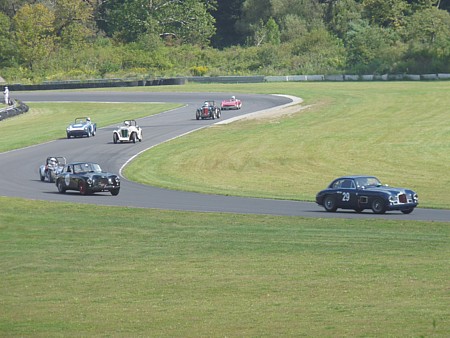 One other was found on a forum. Looks like it has been found on
motorsport.com
!!!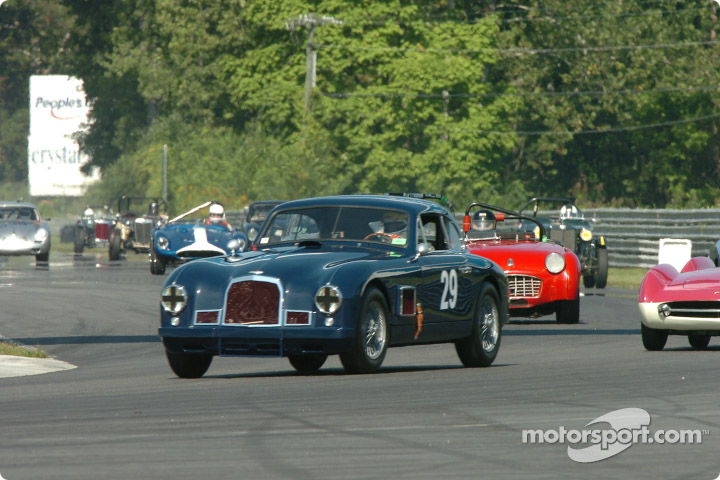 Five photos from
Supercars.net
taken at the 2010 Greenwich concours :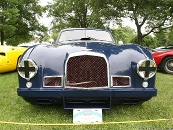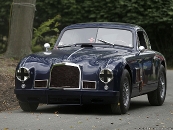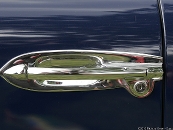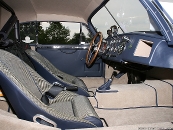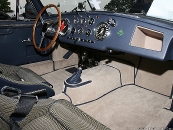 Aston Martin Scrapbook
http://astonuts.free.fr



BACK