THIS TYPE OF BODY IS UNIQUE TO THOSE THREE WORKS CARS.
Production flaps as seen on LML/50/7.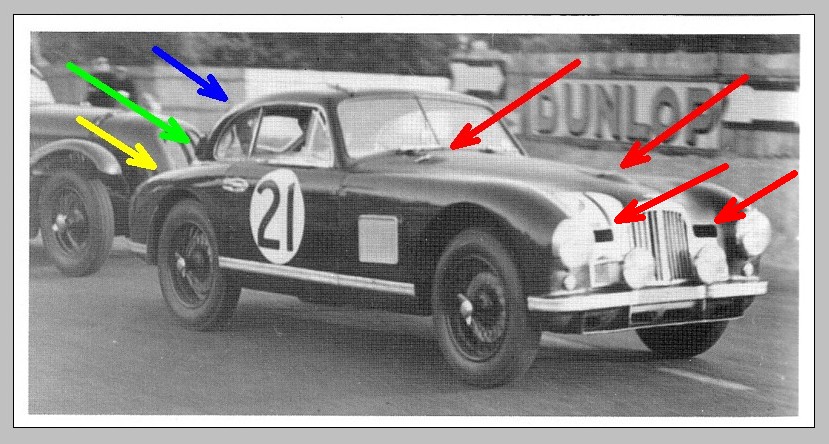 LML/50/7 at Le Mans in 1950.
HERE YOU CAN CLEARLY SEE THE RECTANGULAR "HOLES" AROUND THE GRILLES
AND ALSO LARGE PIPES COMING DOWN THE ROOF TO THE INSIDE TANK (under blue arrow).
(Original photo source: BRITLM)
Just for comparison, here is LML/49/3 (hence DB MkII with the previous body style). It has a 48 gallons tank that is clearly visible behind the seats.

Looks like right roof flap had to be taped to stay close...

STANDARD PRODUCTION WASHBOARD BODY.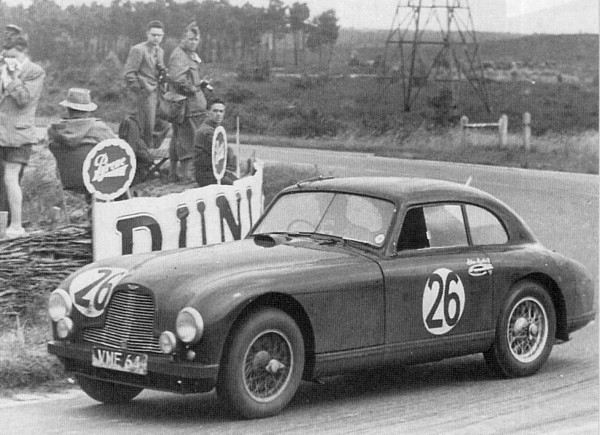 LML/50/8 at Le Mans in 1951
(Source: POST)
Well, actually, there
is
a difference with the production DB2: the badge.
On the works cars it is located
ON
the lip around the grille, as on the DB3.
On the production cars (even privateers' racing cars), it is
ABOVE
.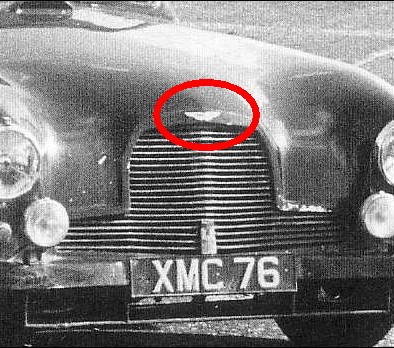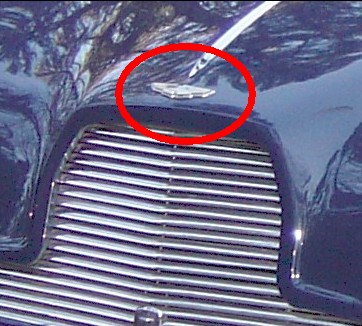 FOURTH TYPE OF BODY : HIGHER HEADLAMPS
Although I have read many articles, books and so on about Aston Martin, I have never seen a sentence about this fourth look.
In fact I discovered this recently and made a page in April 2008.
Have a look here
.
I won't repeat every thing but this fourth type of body only affects headlamps height: they are higher as on the DB2/4 to come.
Several topics have been made around the world and nobody has the answer for that.
It has been said that it could have been a problem with rules but it can't be that as both the heights were to be found racing in the same races...
Here is an interesting photo: you have four DB2s on this one and you can see the 2nd, the 3rd and the 4th body styles side by side!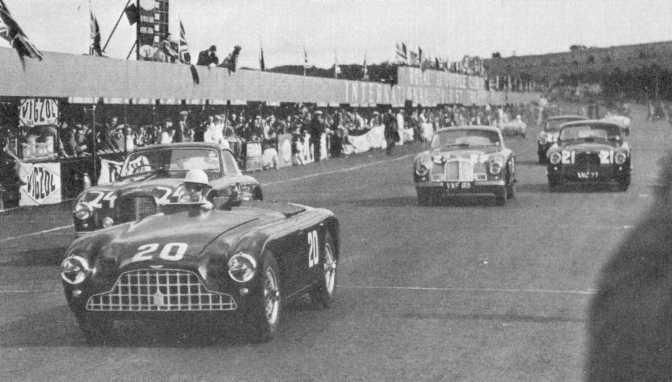 (Source RAC2)

The race is the 1951 Tourist Trophy. First is Lance Macklin in the DB3 prototype.
Have a look at the four DB2s :
No 24 (driven by Peter Clark) is LML/50/57:
3rd body style
(with badge above).
No 23 (the '3' is quite hard to read I confess), reg VMF 65, is LML/50/9 driven by Eric Thompson. VMF 65 still appears with the 3 pieces front, i.e.
2nd body style
(to be changed later).
No 21 is XMC 77, chassis LML/50/55, one of the two works 'lightweights', driven by Abecassis.
Just behind, you might see its sister XMC 76 (LML/50/50). Taylor is at the wheel.
Both XMCs have the
4th body style
.
Several DB2s received this front end. Some period (hence making them true fourth style) and some, I think, later maybe from a DB2/4.
BUT THERE IS MORE TO COME !
Look at this nice photo of LML/50/8 below (source eBay)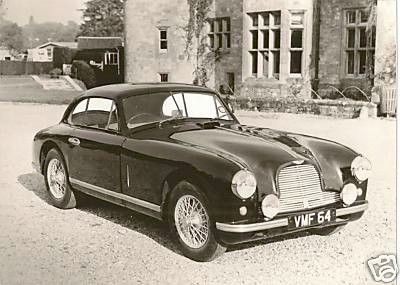 This is VMF 64 with the fourth body style!

What's much more surprising is looking at the three VMFs and two XMCs as they appear now...

They were reunited in 1987:

and at Silverstone in 2001:


(Thanks José for this photo)
Let's seen them all bigger and side by side and
PLEASE LOOK AT THE HEADLAMPS!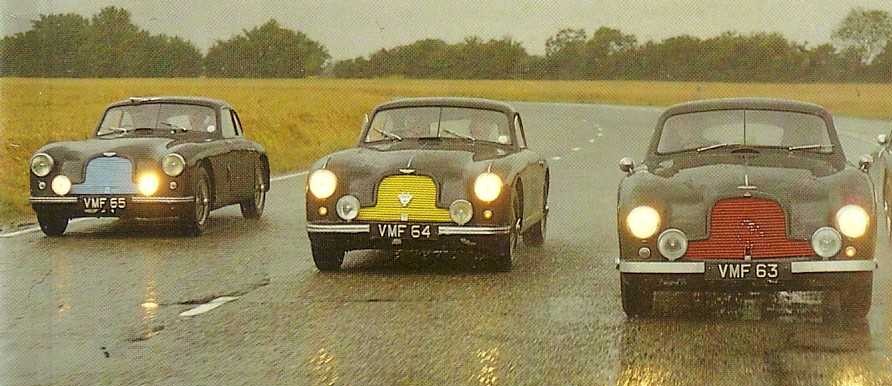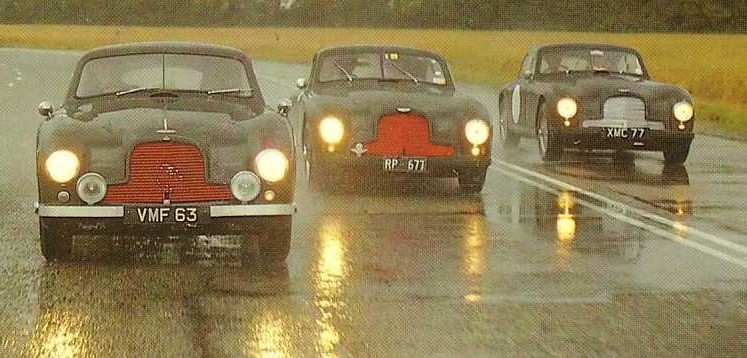 At this time XMC 76 bore the Australian registration number RP - 677
Here are red lines to compare...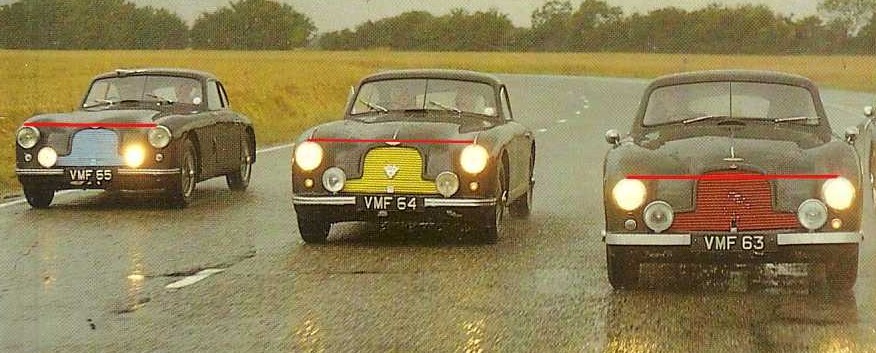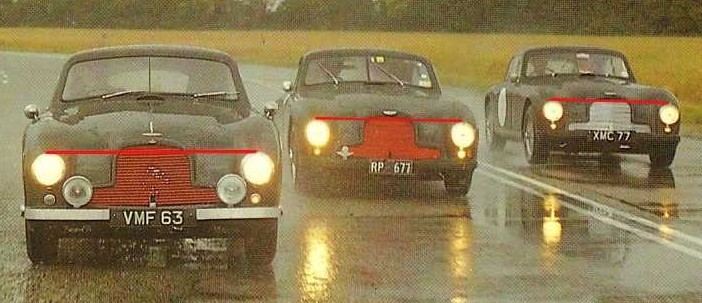 So what?
VMF 64 and VMF 65 have been upgraded to fourth body style...
and XMC 76 and XMC 77 have been downgrade to third body style! (like VMF 63 I put there for comparison)

Concerning VMF 64 & VMF 65 and XMC 76 & XMC 77,
this could
simply
be a bonnet swap...
Now we'd like to find when this was made!

Mille Miglia 1953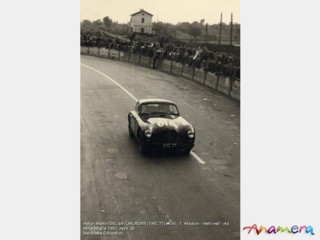 Source Anamera. Nothing can be seen for sure. So I made a zoom and reworked the photo: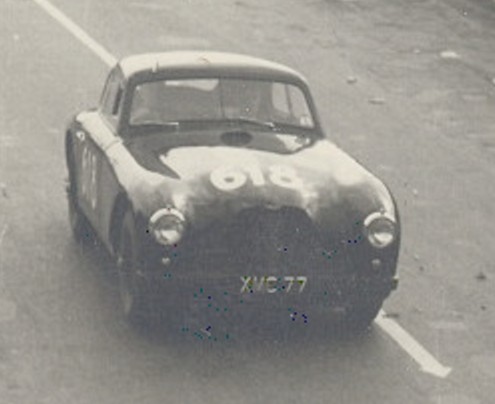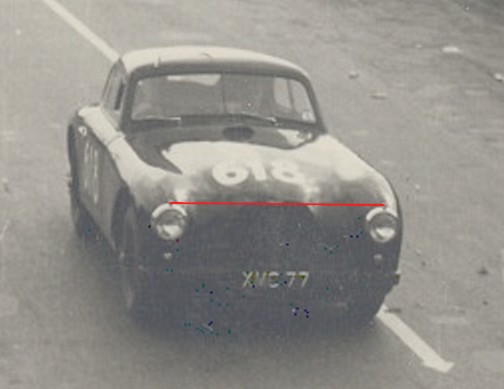 So in 1953 XMC 77 still had "high headlamps"
Here is a photo of XMC 77 at the
1954 Alpes rally
. XMC 77 has the low headlamps!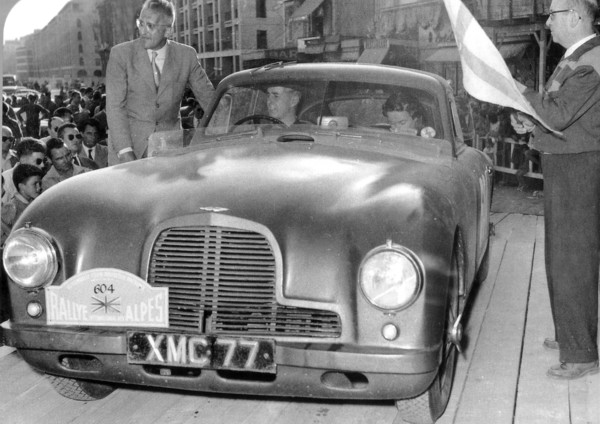 (Source: AMEC)