Aston Martin DB2 sidetrim



Note : all photos are clickable to see them in a much larger size.
all photos have a 'source' given. Please have a look at my bibliography to decode.


After the " DB MkII " design seen on the first four cars, the "almost final" design of the Aston Martin DB2 appeared with three grille and side vents. Please see my WASHBOARD REGISTER for more information.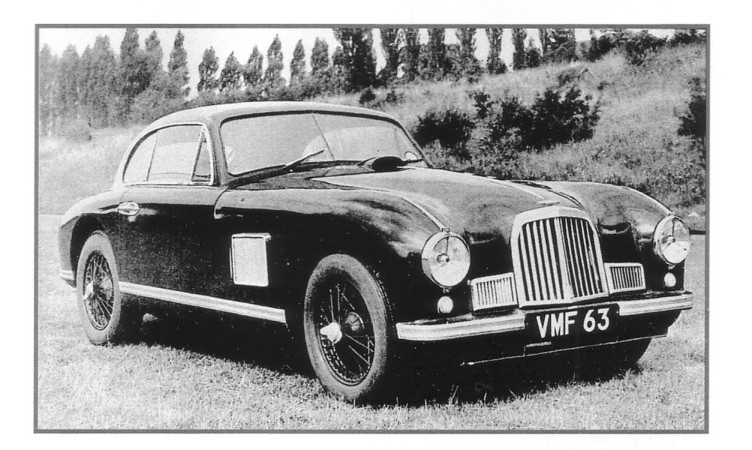 VMF 63 (i.e. LML/50/7), which was a works Team car.
(Source :
Automobiles Classiques
n°153, December 2003)
Next design was the one seen below. Please see
this page of the Washboard Register
to find why and how changes were made.
Some changes were also made at the back:
see there
.
Below, a photo of the 1951 Paris show. The car displayed looked very American with those white walls, even if they must be Belgian Englebert tires...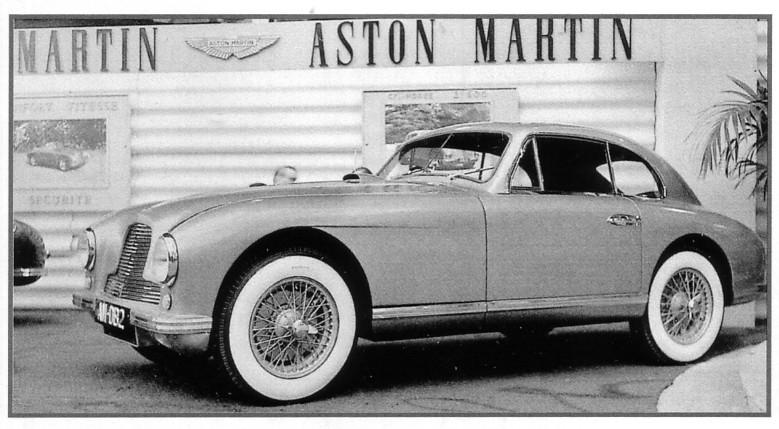 (Source :
Automobiles Classiques
n°153, December 2003)
But, let's come back to the point of this page: have you noticed the side strips?
They are quite nice and optically make a continuous line with the bumpers.
They were not fitted to every car. Here is another show photo (Earls Court, 1951) where both designs could be seen: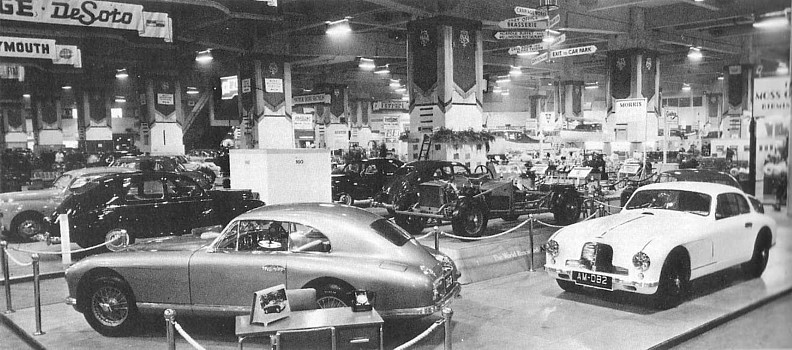 (Source : RAS)



Records show the last DB2 to be fitted with those side strips is LML/50/66.
The first owner of LML/50/66 was no other than racing pilot Phil Hill!

The car was presented in two American magazines where it was much praised! Phil Hill thought that, of course, it was expensive but simply the best car available.

In

Road & Track

(December 1951):


(Source : 48-59)



In

Motor Trend

(February 1952):


(Source : 48-59)

November 2010 update: a period photo bought on eBay. I don't know which car it is !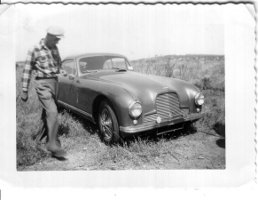 Here is a zoom on two front badges that may help to identify the car ... Any idea ?

Aston Martin Scrapbook
http://astonuts.free.fr



BACK