Objects to be found
with an Aston Martin DB2/4 (MkI) when new
by Astonhill

Should you wish buy a genuine handbook, you'd better be very caucious as it MUST be leather bound. Many sellers offer repros, erroneously presented as original, either because they are unaware or because they want easy profit ...
This reprint seems to have been published with works authorisation and is an exact copy. Thus it's better to use it when working on a car to avoid staining an original handbook.
Here are the original handbooks:

3. Tools

Accoding to the Parts Catalogue (sold by good Aston Martin specialits), this toolbox was to be found with "Shelley" and "Kismet" tools.


Tools were: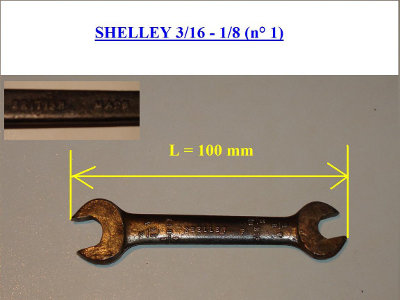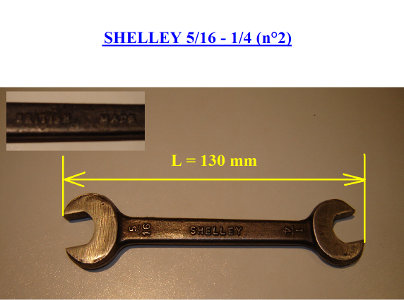 Shelley spanner 3/16 – 1/8 (small size) Shelley spanner 5/16 – ¼ (medium size)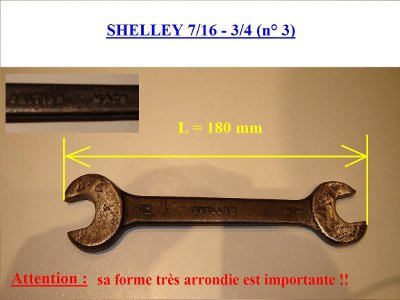 Shelley spanner 7/16 – ¾ (big size)
Round shape is very important!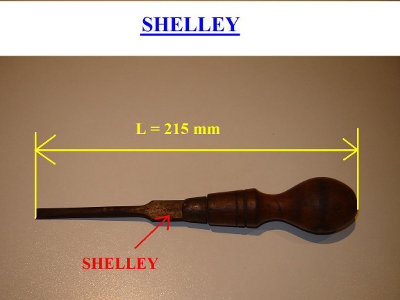 Shelley flat pliers (this one is of the same size but not an original one) Shelley screwdriver


Split tube at the end is used to open the radiator tap: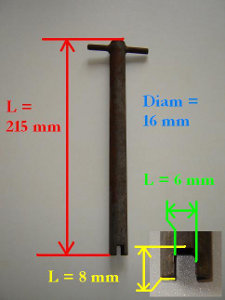 4. Jack

Built by Lake & Elliot and also known as Millenium, it lies at the left, in the trunk, secured by a strut. A screw allows piston height adjustment. Several types can be found. Here is one of them:

This lever is often lost with the jack. It has a gab to be inserted on the jack, where "Millenium" is written. A ring, when drawn, allows to pull the lever out.
To lower le jack, just push down this gab.

Here is one at the front of a car, under a DB2 hood.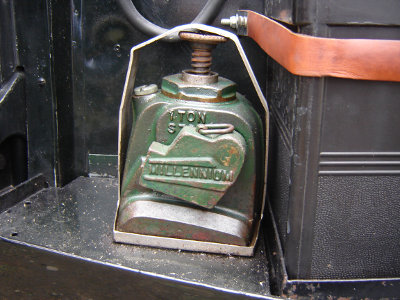 For the record, here is jack from a Mk III :


Built by " Kismet". Found in the boot at left. Fixed by three clips. Once again, several other brands such as "Popular" or "car" can be found ...

On this photo, the pump is a little too small for the brackets.
One more under the hood of LML/50/21 :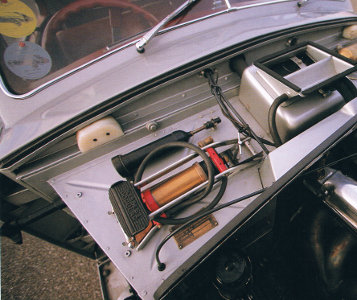 (SOURCE: SCHLEG)

On the DB2 and DB2/4 (Mk I and Mk II). Not to be found on a DB MkIII.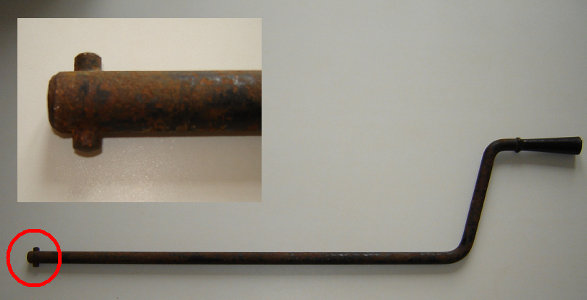 Here is the original lamp. Its sloping shape allows good orientation when the bonnet is open at full angle.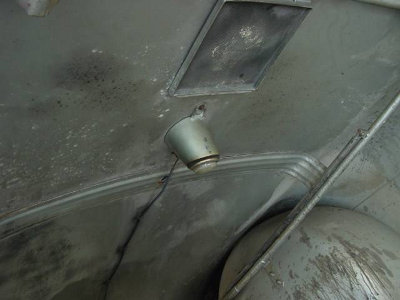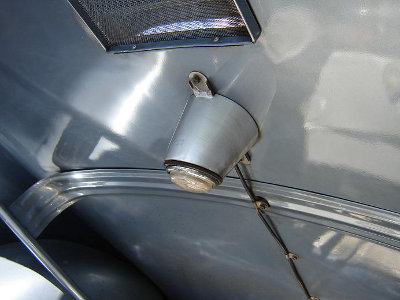 On LML/898 ... ... and on LML/842.

On LML/707 :

You can check on page 18 of the handbook (DB 2/4 Mk I, 2.6L or 3L).

Here is NAD 161 (LML/516). You can see the "trafficators". To be found on many British cars from 35 to 60. Often removed…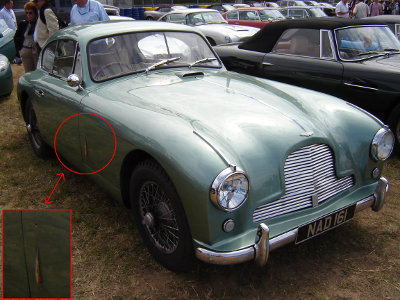 I have no photo of one fully open.

You can see them in the DB 2/4 Mk I (2.6L or 3L) handbook (page 76):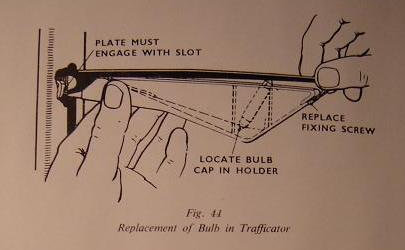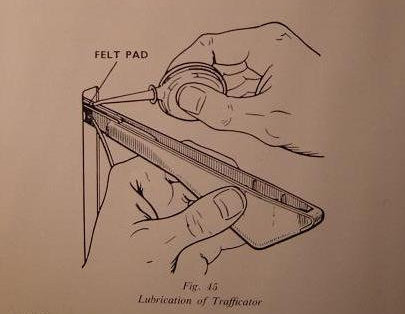 9. Gear lever knob

Mk I and MkII model Mk III model

10. Radio
No precise information but here is one that is often seen in Aston Martins. It's very far from the driver !
Here is the better photo on LML/889 (ex Peter Ustinov):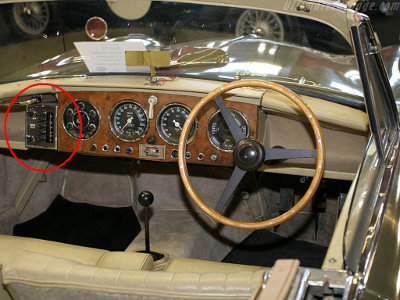 Here are original straps that were fitted with the car: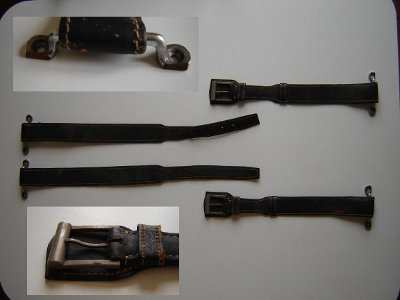 Any baggage needed?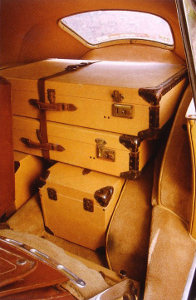 In a DB2 (
LML/50/28
, photo
Virages
magazine) Period Hermès advert

Original steering is from Bluemel. Also found on some Bristols, Healeys and Jensens.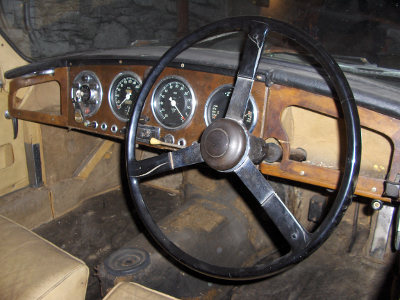 Here is a Bristol 400 with this type of steering wheel:

A wood steering wheel is often seen in early Aston Martins... such as in "the Birds" film. Usually, it's a
Motolita
. It seems that the rim was from wood but now, rims are made from reconstituted wood (to avoid splinters in case of an accident).
Closer to the bakelite steering wheel in style, is the 16 inches. I'd rather have a polished one because the black anodized (surface tratment to protect and/or dress) was later standard on the DB4, DB5 and DB6.
One other example, period: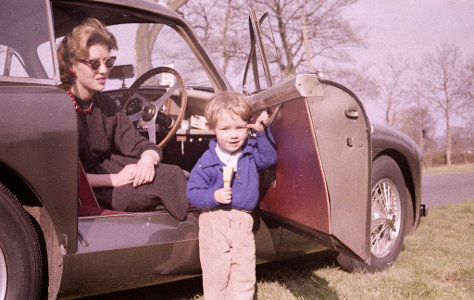 Found in one the nicest Flickr galleries ...


For the cars sold in France, a plate from Majestic Auto (addres was: 43 rue de Bayen in Paris - 16) was fixed at the rear of the car.
I once read it was made of chrome brass but I saw one in aluminium at Rétromobile show… Of course, I had forgotten my camera...


I AM LOOKING FOR A PHOTO OF THIS PLATE! IF YOU FIND ONE...
14. Extras


Something useful and looking nice in the glovebow: "le Guide Michelin"...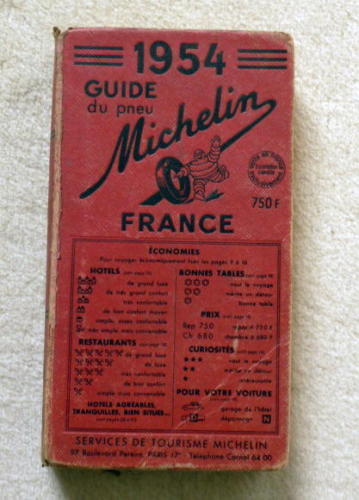 This page was superbly written by
Astonhill
. Translated and formatted to HTML by
Astonuts
...
PLEASE FEEL FREE TO SEND CONTRIBUTION !
Aston Martin Scrapbook
http://astonuts.free.fr
BACK