LMA/49/1 (UMC 64)





PLEASE DO NOT HESITATE TO SEND CONTRIBUTIONS !



The first of the three works cars built in 1949 known at Works as "Le Mans Fixed Head Coupes" (LML/49/4 is a road car built for David Brown using the same lines).
A later record calls them "DB Mark II" and a log book issued in 1961, "Saloon".

LMA/49/1 is one of the two (with LMA/49/2) to retain the 2-litre 4 cylinder engine, which barely had an output of 100 bhp.

Body number 48001.
Engine: SPA/49/1 (later transferred to AMC/50/12 the head of which went to AMC/49/6).
Registration: UMC 64.

1949 : SPA (Macklin / Haines), 5th overall (73.83 m.p.h. i.e. 118.79 k.p.h.), 3rd in class
Le Mans 24H (Maréchal / Mathieson) crashed

Without brakes for a very considerable period, Maréchal crashed at Whise House on the Sunday morning.
The car rolled and poor Maréchal suffered severe injuries. He died the following day.

LMA/49/1 was scrapped and its engine later transferred to DB1 chassis number AMC/50/12.

Of course, there are few photos of this car. Here are all those I found: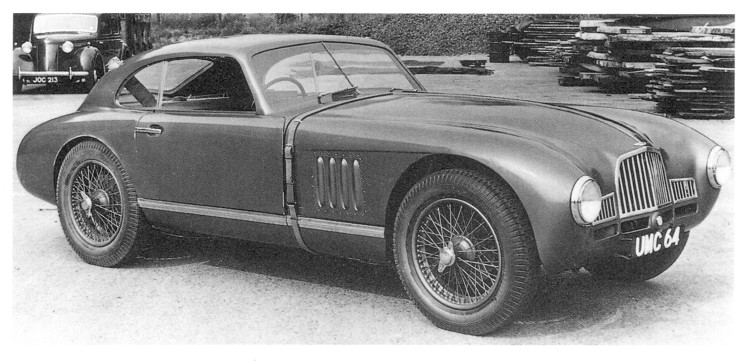 Brand new. On the bonnet: only one belt and no airscoop yet.
(Source : GUIDEF)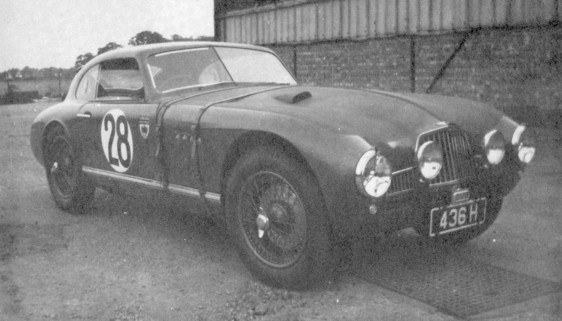 436 H may be a temporary registration to go to France... (Source : RAC1)
I haven't found any clue to explain why they got this registration and raced with UMCs at Le Mans...


The three DB MkII racers (LML/49/3, LMA/49/2 and LMA/49/1 in that order)
with Stapleton/Monkhouse Speed Model behind
en route
for 1949 Le Mans.
(Source : RAC1)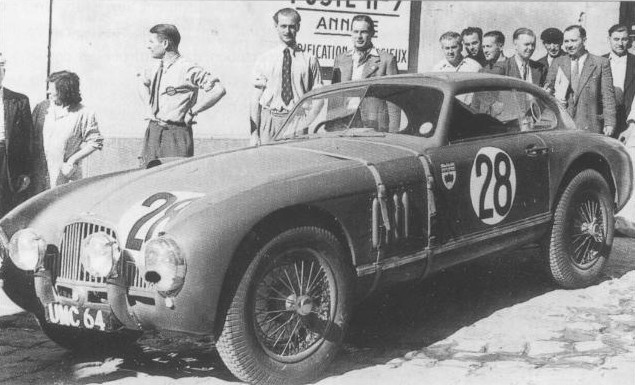 (Source: BRITLM)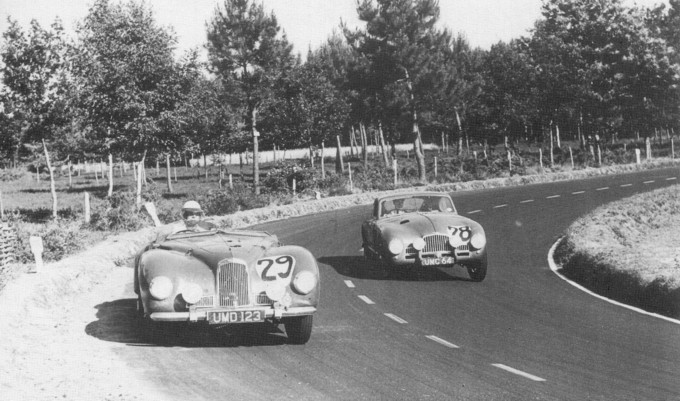 AMC/49/5, a private entry, is on the left. (Source: POST)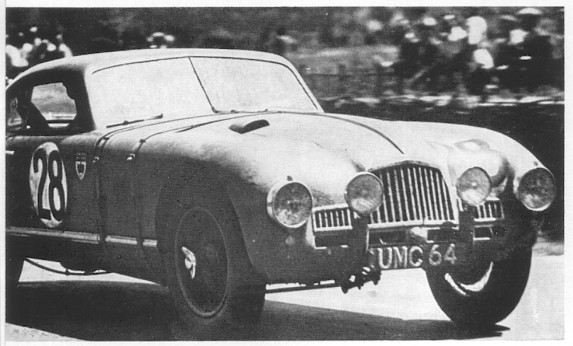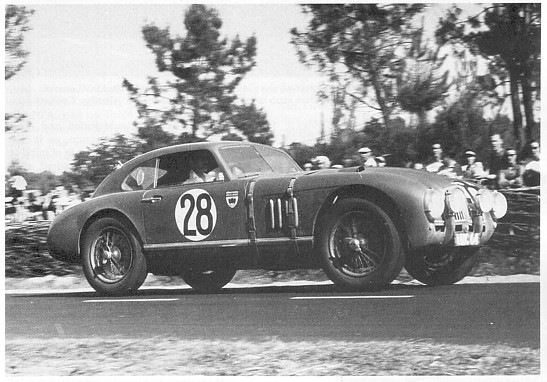 (Source : POST)

Encore une grâce à l'ami Dom :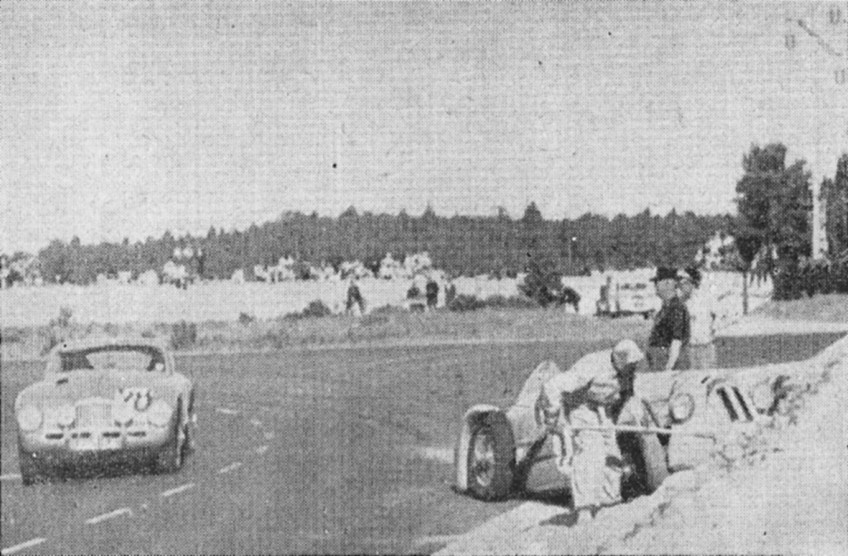 At right, a Delage.

(Source:

Dom

- Henri Veron photo)



Aston Martin Scrapbook
http://astonuts.free.fr



BACK