AMC/50/15






PLEASE DO NOT HESITATE TO SEND CONTRIBUTIONS !




I found in an article about AMC/50/14 the answer to something that has been puzzling for quite a long time.
Indeed, here are the three last DB1 chassis numbers and registration numbers:



AMC/50/13

OPD 51 moteur EN4/49/27

AMC/50/14

OPD 52 moteur EN4/49/22

AMC/50/15 OPD 53 moteur EN4/49/18




In 1950, Lord Chesham, chairman of the RAC wanted to order one 2 litre Sports. He was answered production had ceased but that if he ordered

three

, the works would do an exception! He only found two friends and that was it...




I first see her in

Classic & Sportcars

issue of September 1987 :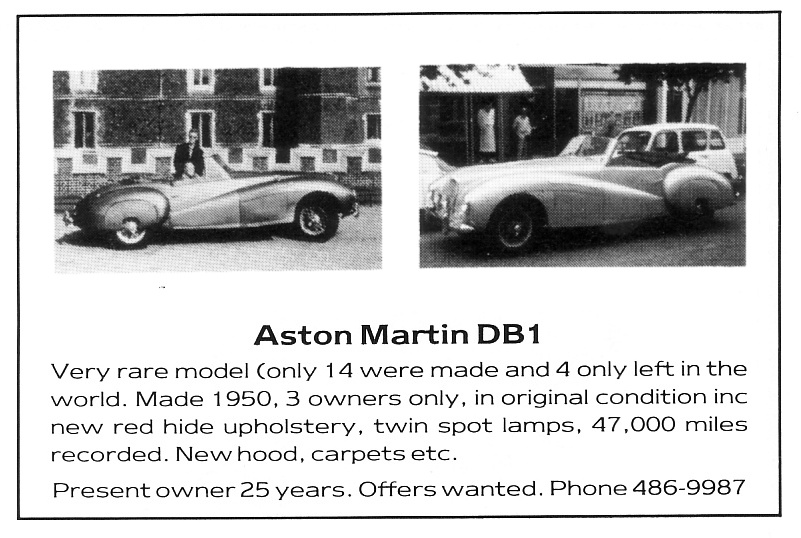 Then in

Thoroughbred & Classic Cars

in September 1991 :


Sold in 2013 by Aston Workshop.

Here is the advert :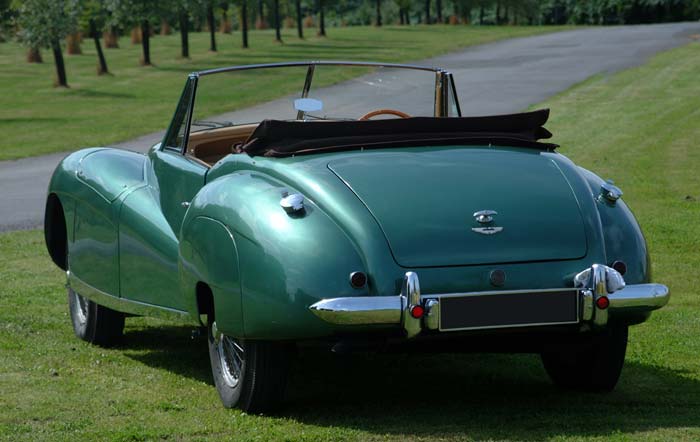 History then given :

Ownership

First Registered 15th June 1950 to the Hon JCC Cavendish (later Lord Chesham)
Initial Reg No OPD 53
The car was sold to HWM Motors in January 1957

1958 to 1960 P Palmer (Edgeware)

1968 to 1987 F Picknell

1987 to 1992 J.A. Tony Smith

Acquired by Aston Workshop July 2005

Competition History

1951 Eight Clubs Silverstone (Cavendish) 3rd overall

Several photos were posted ; I have zipped them. Click on :



This photo shows well the handbrake on the right hand side.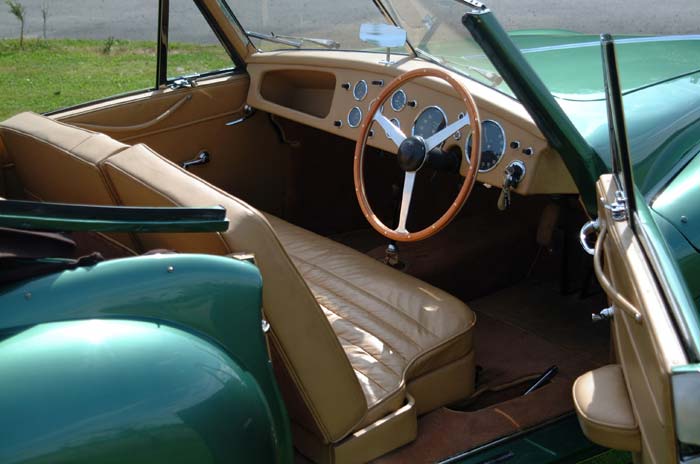 Aston Martin Scrapbook
http://astonuts.free.fr



BACK