LML/50/26 (DHC)





PLEASE DO NOT HESITATE TO SEND CONTRIBUTIONS !



Sold new in H.R.H. Sweden to Prince Bertil.

Many of the information here come from Don Rose's site.
Here are the facts in PDF files, should the website link become dead:
History of the car (click below, PDF file): Prince Bertil and cars, a biography (click below, PDF file):





It's funny to read how some American amateurs have polished some parts of the car...

Engine number: LB6

V

/50/221 given in 1959 AMOC register.
But when you look at the chassis plate below, you see LB6

B

/50/221, which is a standard engine.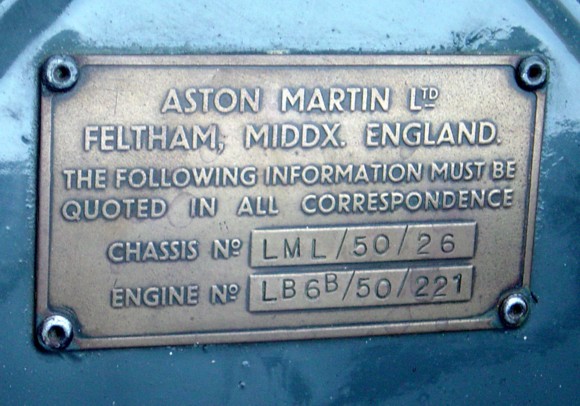 Here is a copy of an invoice for LML/50/26, dated 10.11.50: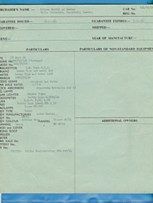 Let's only look at numbers: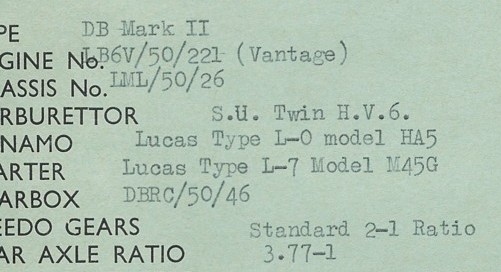 So it's LB6V/50/221 ?

It's very interesting to see what Prince Bertil said in 1978 (quoted by Don Rose from a book, the reference of which is given after):

"My first Aston was a 1950 DB2 Drophead Coupe. It was light blue and had an aluminium body. It also had a column shift, which I didn't care much for.

I had a floor-mounted gear lever put in at the same time the factory in Feltham exchanged my standard engine for one of the Vantage engines.

I never took the car to Sweden, it was kept in England or France. I wish now that I had never sold it, and I wonder

what became of it?

"
Excerpted from EUROPEAN SPORTSCARS OF THE FIFTIES by Henry Rasmussen, Picturama Publishing, 1978.

Gearbox quoted is DBRC/50/46. "DBRC" stands for close ratio colum change.
So, it appears that the car was

updated

, both engine and speed change but

kept its gearbox number but not the engine prefix

!

So, it was built with a standard engine and converted to Vantage specs later. Date of the conversion is not known.



April 2010 update: gearbox conversion dates from 14 September 1951.



Oh! By the way, have you noticed the type? It's a " DB MkII " and not yet a DB2... This was to be the case up to chassis LML/50/161 (included).

Let's also look at the body:



Body number is 78003, so third DHC body after LML/50/10 (prototype) and LML/50/22.
Colour is Jubilee Blue and inside colour has changed from original beige.

Here is a 1951 photo of the car. It's the only period one I have...
Seen at Le Mans HQ in 1951: the Domaine de Beauchamps.
At the left you have the race cars: LML/50/8 (VMF 64), LML/50/50 (XMC 76) and LML/50/55 (XMC 77).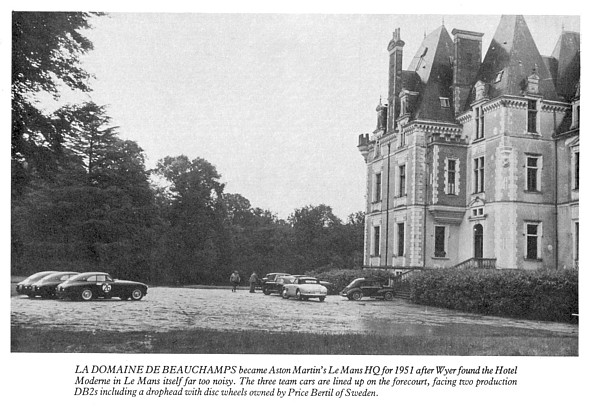 (Source: RAC1)



At the centre, you can see LML/50/26 with one other DB2 behind: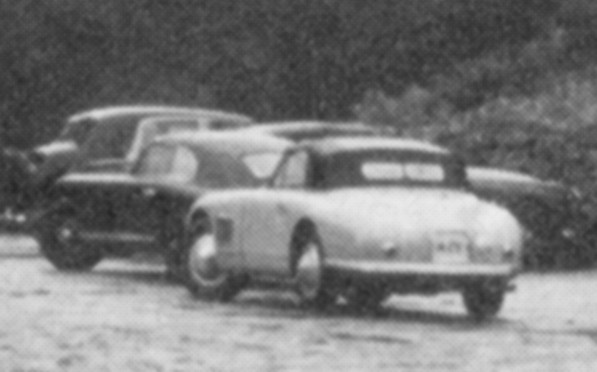 You can see special disc wheels. Also it seems that the original colour was of a lighter blue (much lighter than the top).
Also of notice, original bumpers are still here.

August 2009 update: new photo of the same place.


Most beautiful photos come from Bengt Mörner and Magnus Neergaard book: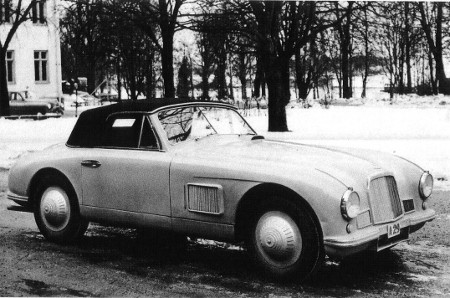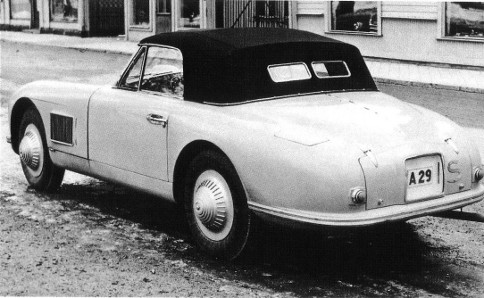 To be noted: a little crease between wheel and headlamp.

(Source: DB2inS)

This car really just looked fabulous!!!



ALL OF THE SPECIAL DETAILS HAVE SINCE CHANGED.

What is not clear is

when

the other changes appeared:

- sleek body without both front and rear bumpers
- one piece front grille (late DB2 style). She's

not the only one

to bear washboards and late style one-piece grille as LML/50/32 also does.

Here is a photo of the car before it received white walls and current front "T bars" bumpers: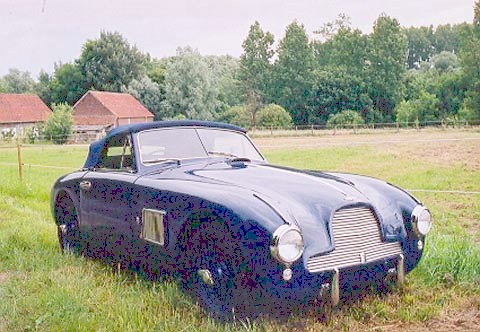 Note painted wheels.

Now, the car looks like that: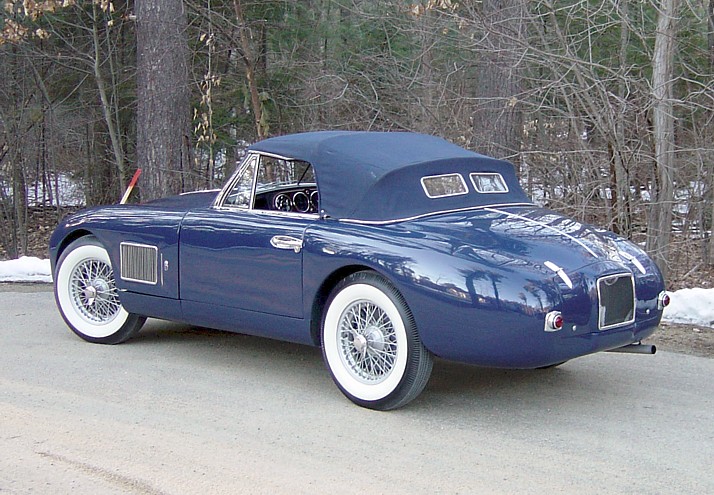 Same sleek rear than the one to be found on LML/50/19 but with single exhaust and with early type enclosed plate number.
As told for LML/50/19, the rear features a roll pan, a feature found on some hot rods you find at Bonneville.
The aim is to cheat with aerodynamics but the other result is real good looks. Moreover, you also find this on the front of LML/50/26.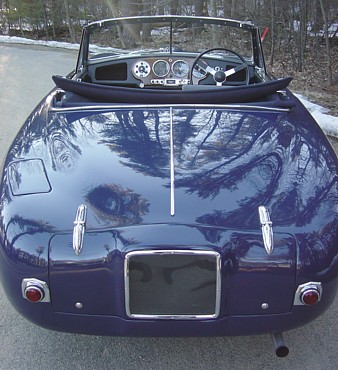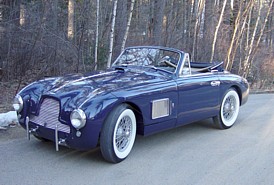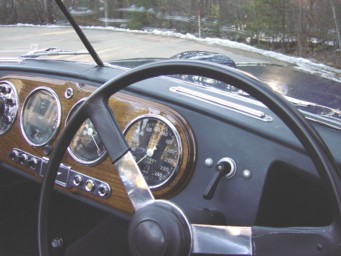 Classic & Sportscars

(July 1990) and

Thoroughbred & Classic Cars

(March 1990)

Bonhams presented the car at auction in 2004. Here is catalogue description:



Photos to be found on Motorsnippets. They have a HUGE database of auction cars with HUGE photos.


Other on Tim Cottinghnam's ever excellent site:


So, this is an historical early DB2 but still with some questions about when updates have been made.
Also it has "benefited" of a somewhat over-restoration by American amateurs (read car history). Some cynics would say the "Pebble Bleach" treatment!
This car was reported as for sale for $500,000 after the Bonhams sale. Maybe, the car now deserves a restoration to original condition.

Or maybe one should left her as is with a kind of "custom look", a kind of Bonneville lakester which really set it apart!
I must confess that, given the choice, I don't know what I'd do...


May 2010 : the owner has chosen ! He is bringing the car back to original specs !
He kindly sent me some words ...



I did very much research last years over the car.

I spoke to people in UK from the AMOC and people from Connolly and the goal

is to finish almost 100% in a original car. Even a man who has seen the car

in the fifties!




The people from Connolly,who works there in the early years has made the

leather for me as original!




The color is also 100% ok. You can see it in the last pic when I stripped

the car.




I put some pic's for you as a attachement.




The wasboard grill is almost finished.



... and the four following photos :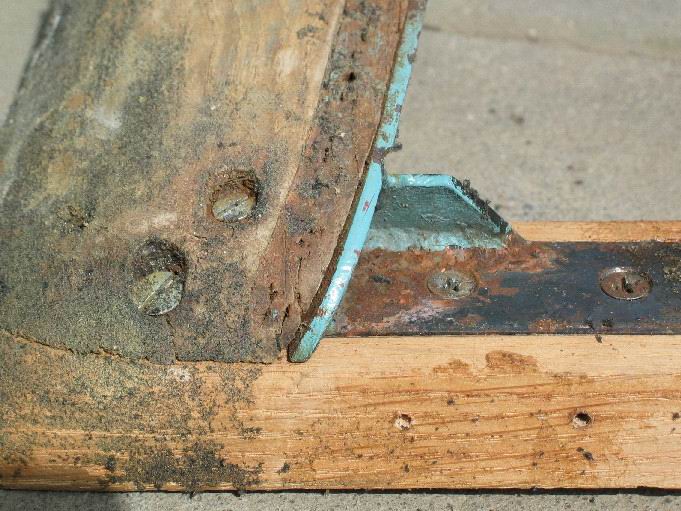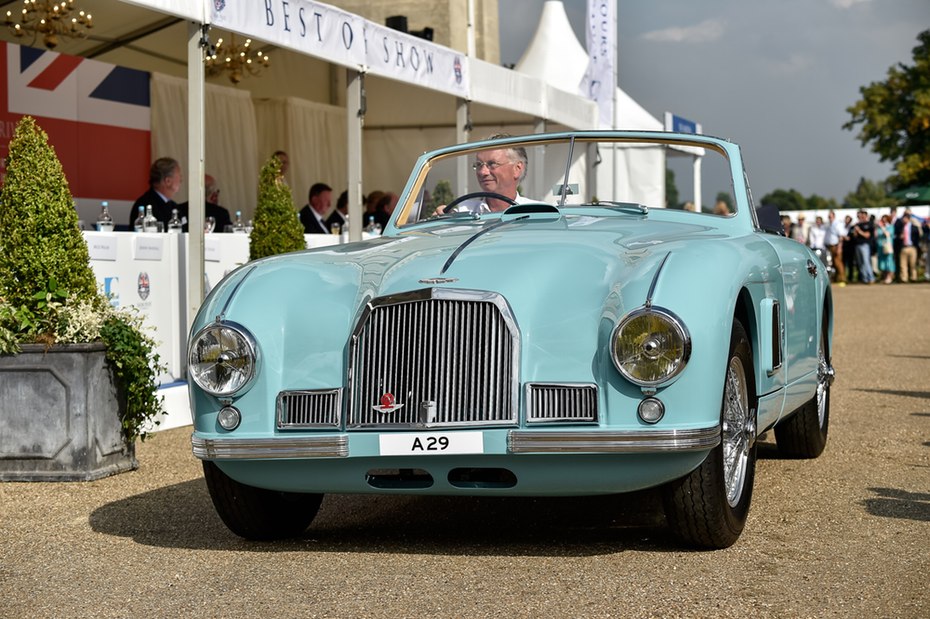 source : http://www.gizmag.com/salon-prive-highlights-photos/33710/pictures#112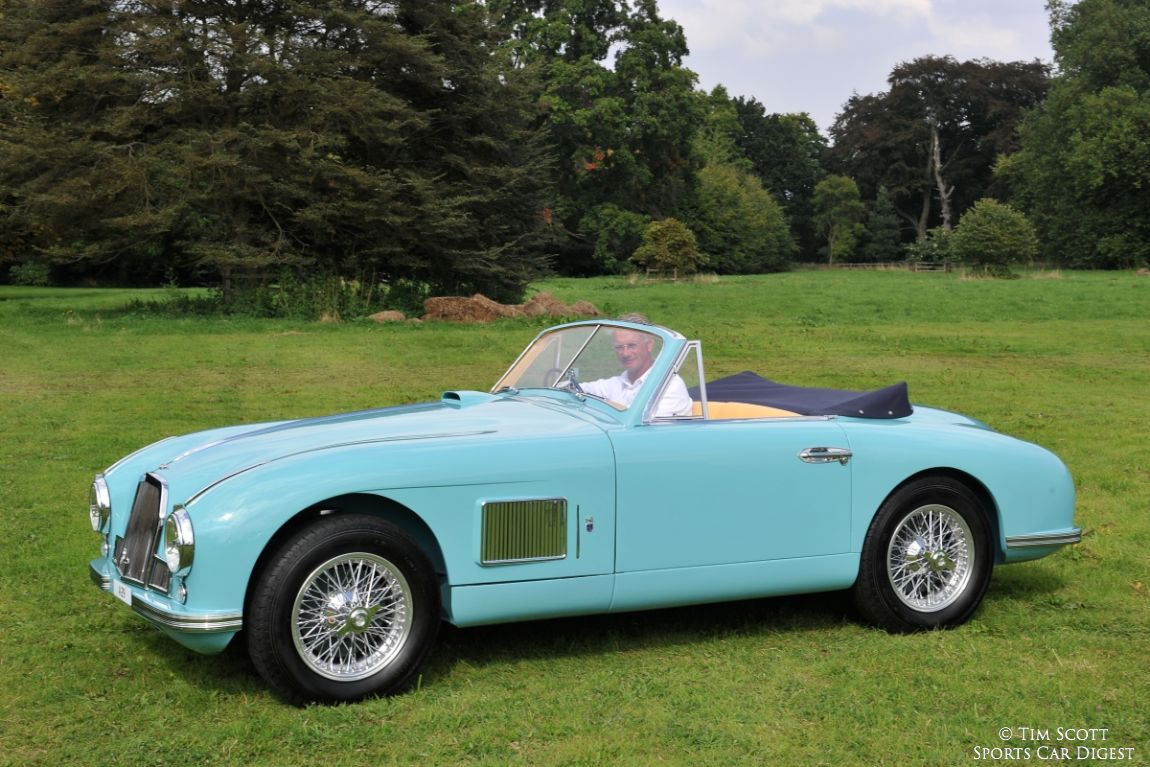 source : http://www.sportscardigest.com/salon-prive-concours-2014-report-photos/2/




Aston Martin Scrapbook
http://astonuts.free.fr



BACK