LML/50/12





PLEASE DO NOT HESITATE TO SEND CONTRIBUTIONS !



Engine number: LB6B/50/117 (Build Records & 1959 and 1971 AMOC registers)
LB6B/49/54 (1996 register)
VB6B/50/1044 (ex LML/50/153)
VB6J/228 in hot-rod stage (3 litres, modified to provide improved lubrication, fitted with a Doug Kiddy crankshaft, Cosworth pistons, Carrillo con-rods, Chesman unleaded-compatible valve seats, Kent camshafts, Lumention electronic ignition and 2" SU carburettors (from a DB4) on matching inlet manifold.)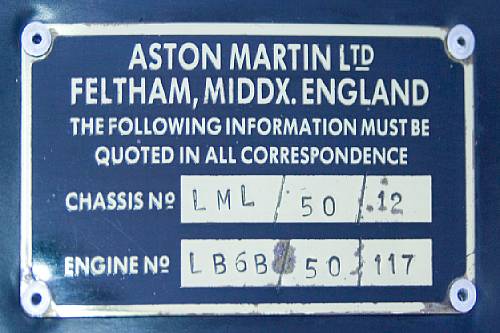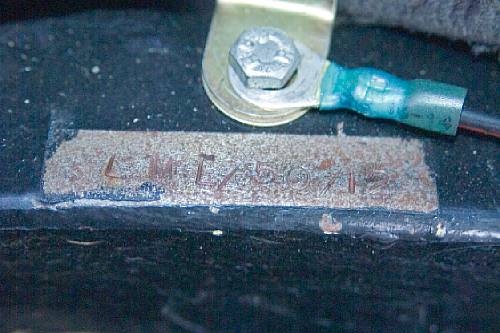 (Source: Bonhams)

Sold new in the USA by Max Hoffman.
Surely delivered October 1950.

Alpine Blue. Beige interior.


Almost the same photo !

Listed in the 1971 AMOC Register as one owner since 1954 (still in the USA).

For sale for a quite high price in 1989. Here is the letter I received:


Listed in the 1996 AMOC Register as in England and registered UFF 379.

Has had at least four owners in the US before being brought back in England in a derelict state as seen below in

Throgoughbred & Classic Cars

(August 1993):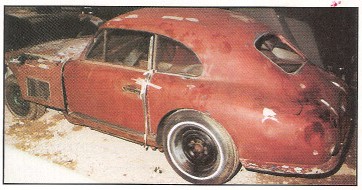 Here are some photos found on Internet of the car now. Source written on.
The first three are huge...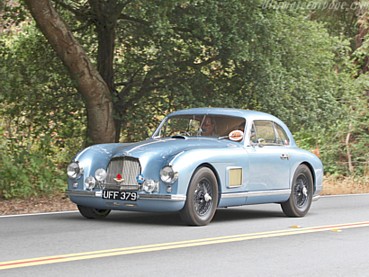 Soon to be sold with LML/50/9 by Bonhams.
Estimate: £ 190,000 - 240,000.

Sold £199,500.

Aston Martin Scrapbook
http://astonuts.free.fr



BACK