LML/50/11





PLEASE DO NOT HESITATE TO SEND CONTRIBUTIONS !



Engine number: First one, LB6B/50/103 (Build Records and 1956 up to 1967 AMOC registers) then LB6B/50/40

Often described as the first DB2 built for direct sale.
Nevertheless it seems David Brown used it a little while waiting for the prototype DHC LML/50/10 to be finished. Indeed LML/50/5 was extensively used for publicity and was no more available...

Black, grey interior.

Sold new in the USA by Max Hoffman to the racing driver George Schrafft.
Delivered October 1950.

Later sold to David Hirsch.

1952: 1st Vero 12-hour race, March 8 (Hirsch)
1st Sebring 12-hour (Hirsch) retired lap 29, shock absorbers. Was, according to

Motor

, the " great pre-race favourite ".
Florida International G.P. (Hirsch) 2nd
MG Car Club (Convair Trophy) (Hirsch) 2nd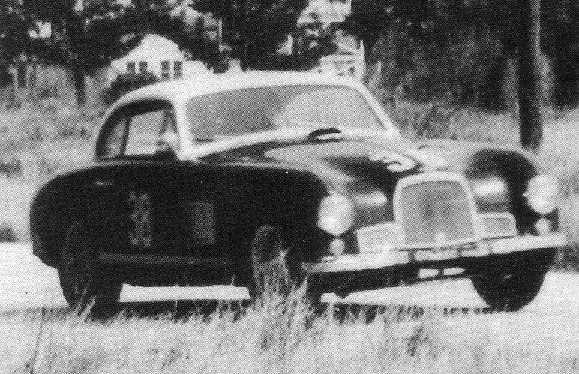 At Sebring (Source AM Magazine v25 n111)
Seen on eBay motors, this fantastic
c
o
l
o
u
r
s
h
o
t
: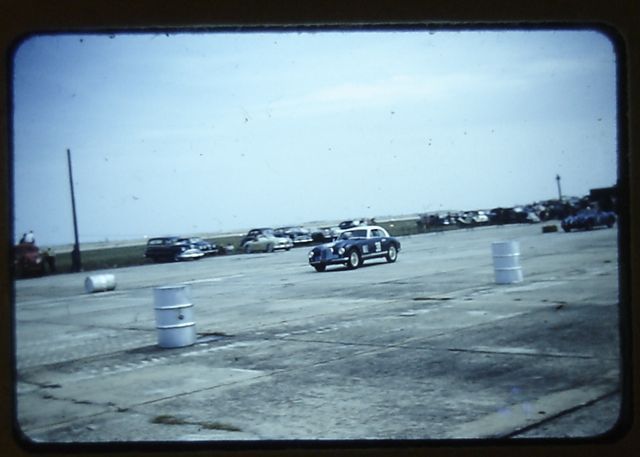 Here is a zoom: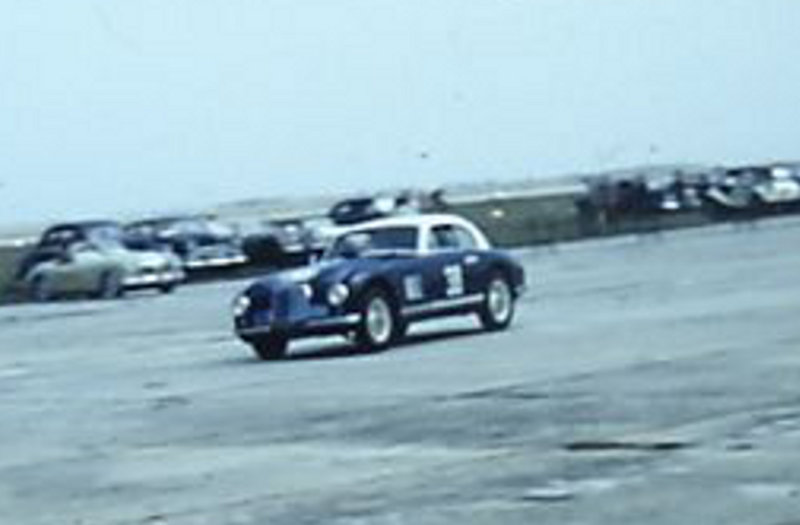 Later fitted with an XK engine.



(source

Thoroughbred & Classic Cars

08/93)


Brought back and restored in England.

Here are more information from the owner of the car:



I have attached a picture of LML/50/11 the day she left the factory in 1950 and can confirm she

was the first production DB2 to leave the factory as David brown had number 10 put to one side

and made into a drop head , he then drove 11 around on trade plates for most of the year

testing the new heater / air system , hence it never being registered !

David Brown drove down

through France to Cannes where he was approached by George F Schraft who was staying at

the same hotel , he liked the car and eventually purchased it , he then drove it around southern

Europe and Africa and eventually with the help of Hoffmans of New-York shipped it back to the

USA , there the car had the top sprayed light grey and was placed in Schrafts showroom in

Florida , Palm Beach Foreign Motors !
Eventually a racing driver called David Hirsch purchased

the car and so began its racing career , I see from your web site you have the Sebring sports car

race picture !


Driven by David Hirsch and Bob Gegen retiring on lap 29th with shock absorber

problems , also finishing 2nd in class Florida international grand prix and 2nd in class MG car

club Convair race , LML/50/11 also raced at Watkins Glen and other American tracks throughout

1952 the car then changed hands many times until Tom B tracked her down in a barn in

the states and eventually shipped her back to his home in England in the

late 1980`s . Tom had already restored and had a hand in restoring many DB2`s and is still

regarded as one of the leading oracles with all things early Aston , and we are lucky enough to

live near him and be able to call on him whenever we hit a problem ,Toms good friend of 40

years and fellow racing driver Harry put us in touch which is how myself and 2 others

discovered the car managed to purchase her from Tom and have set about the long task of

complete restoration much of the hard work had been completed by Tom but we are in the

process of starting from scratch as she has been stood in a barn for 20 years semi restored and

needs a lot of work to bring her to the standard we are aiming for ! But with the help of Tom

and Harry our project manager things seem to be progressing nicely !!
Attached are some pics

of LML/50/11 the day I first saw her the day we picked her up and the first time her front end was

placed back on in many years !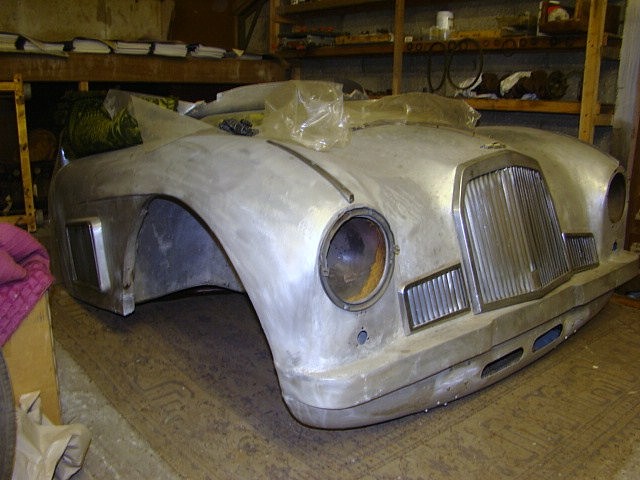 Nice Aston part, isn't it ?



Aston Martin Scrapbook
http://astonuts.free.fr



BACK