DB6 Shooting Brakes

Note : all photos are clickable to see them in a much larger size.
all photos have a 'source' given. Please have a look at my bibliography to decode.


The shooting brakes on the DB5 chassis are really well known and often seen in Aston Martin books but the shooting brake DB6s are rarely seen.

Radford made the shooting brake DB5. The first one was made for David Brown who needed more space for his dogs when hunting...
12 (some sources say 13) were made, using a saloon which was modified by Radford.

Here is an example :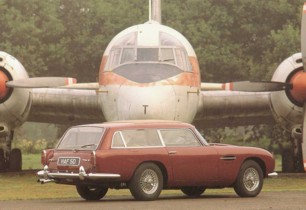 (source ORI)

Below is a very nice page from French

Automobiles Classiques

magazine (no 50) which lists the Aston Martin shooting brakes (with drawing by talented Christian Descombes).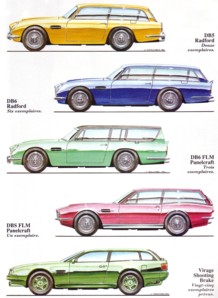 After the DB6 was launched, 4 (some sources say 6) were converted by Radford. As for the DB5, they were technically converted rather than

directly

built as shooting brakes.

Below are two photos I took at Bagatelle (in Paris) in 1991.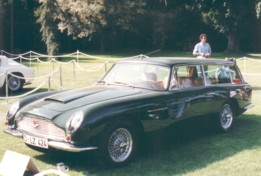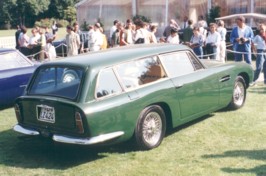 Here are two more photos scanned from a book :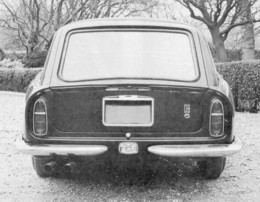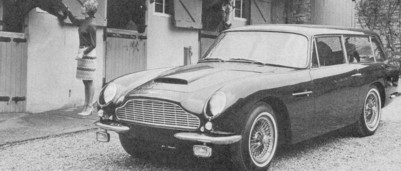 (source BUY)

This car is really nice and I find it nicer than the DB5 because I don't like the back window on the DB5 : it goes up in a round way on the top (so you can see the tailgate opening mechanism, see photo of the DB5 at top) and this is the only thing you can criticise but on the DB6 you can find nothing to worry about (to my point of view..).

Also, when you look at the page from

Automobiles Classiques

at the top of this page you can clearly see that the DB6 by Radford is a little bigger than the DB5 (that's why many prefer the DB5 which look sportier...). I can confirm this is the same impression when you see them both.

But to some the Radford DB6 wasn't big enough !
Indeed when pilot Innes Ireland ordered his DBS, he chose to keep his DB6 (chassis DB6/3310/R registered YPP 798F) but wanted to have it converted in a shooting brake.
He studied the Radford conversion but wanted something more practical.
Indeed he thought the roof was too low and that there wasn't room enough at the rear.
He chose Panelcraft for the conversion.

Of course, the result is not as beautiful especially with the rear side window and the side opening window just behind the door (the latter again for practicality...).

Here is Innes Ireland's car :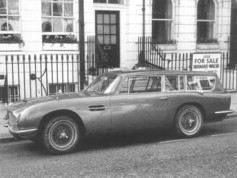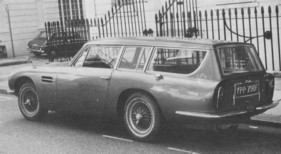 (source COMPLETE) (source FRO)

Two other cars were built (all sources agree for Panelcraft cars...).

One is DB6/2366/L. It was ordered by an American who had it converted by Panelcraft and this car was for sale in April 1990 in a French magazine :

Auto Passion

no 34.

Here is the ad :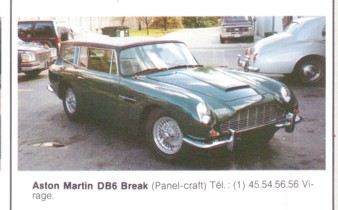 Someone bought it and had it restored. You can see some photos on websites such as supercars.net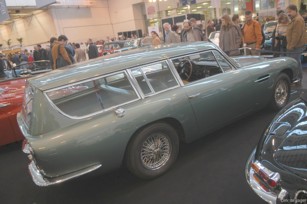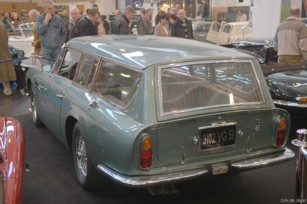 (source supercars.net)

Three photos from the catalogue of the Versailles sale in 1990 :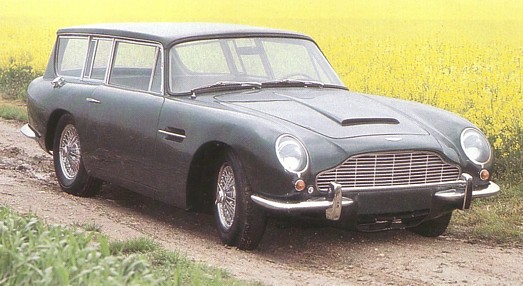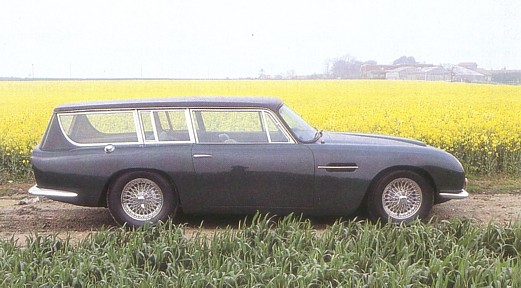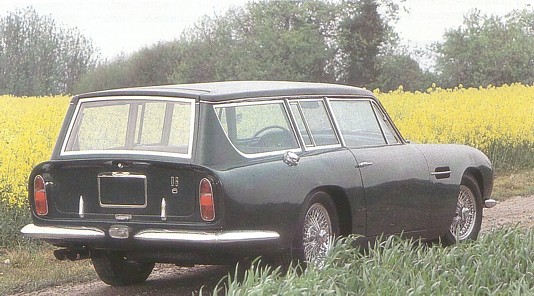 But I found you something much less known : a French magazine called

Auto Live

which appeared in July 1999 and presented DB6/2336/L with photos made in a studio. This magazine didn't last long (there was a second issue but I can't remember of a third one...) and it may well be very difficult to find this magazine now. I have scanned the whole article for you (French text).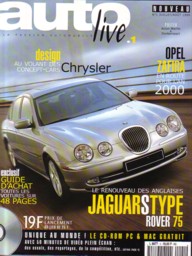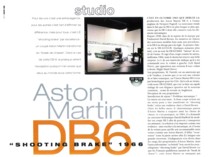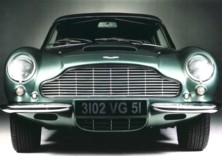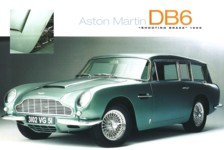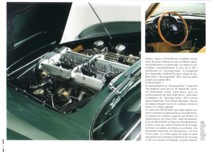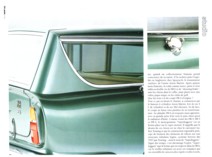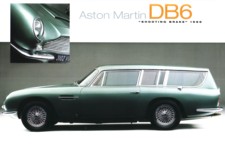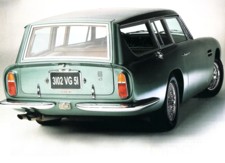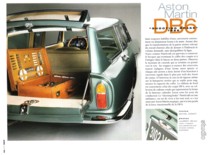 Auto Live

wanted to be innovative by being sold with a CD. Maybe it was too early... but this CD included a 1 min 14 sec video of DB6/2336/L and... here it is !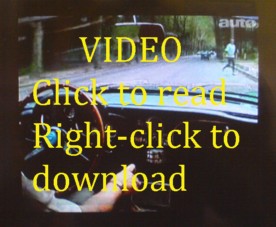 If you click on the photo above then your computer should read the video.
Should you wish to download it, please right-click then "save target as".
It's often easier and more fluent when you read a video from a hard disk...
especially as this file is 30 Mb !

Sorry for French words but had you ever seen this before ?
Hope you enjoyed !


Aston Martin Scrapbook
http://astonuts.free.fr



BACK