Two tones Astons...



Note : all photos are clickable to see them in a much larger size.
all photos have a 'source' given. Please have a look at my bibliography to decode.

This is a fun page to gather some photos of Aston Martins with two tones paintwork.
I think some of them immeditely come to mind but maybe others are much less well known.

Should you wish to enrich this page with other two-tone Aston please contact me.

Let's start with pre-war cars.
I searched among Lionel Martin era cars but could find none...
First one I found is this very nice Le Mans model.
This is B3/239/S which was tested in

Motor Sport

and

Autocar

in 1933.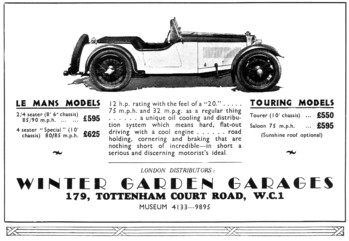 (source AMOC 1984 review magazine)

This one is a one-off but you also find two colours cars at the (almost) same period with some of the MkII Saloon :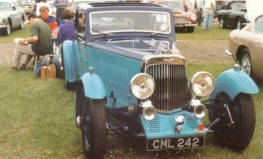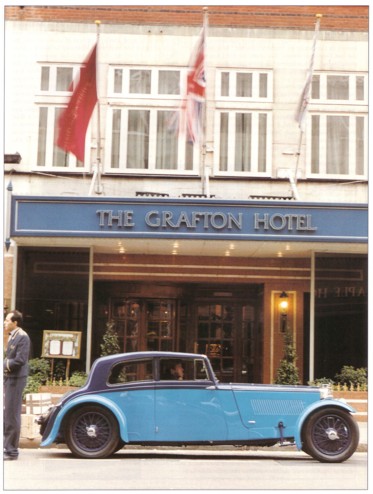 (source AM Magazine vol 28 no 123) (source AMOC 1984 review magazine)

One other MkII Saloon (it's E5/578/L sold by Brooks in April 1994) :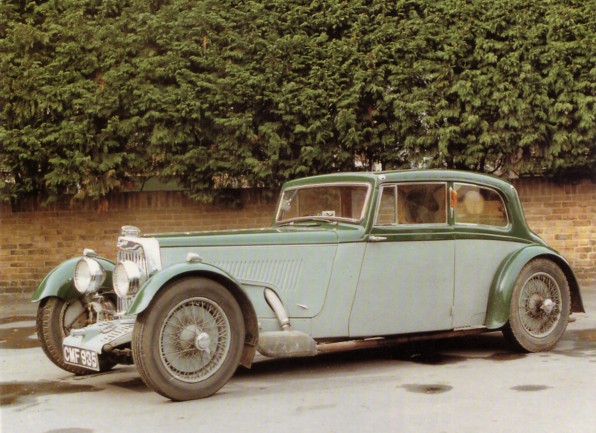 Next we got several 15/98 :

either saloon :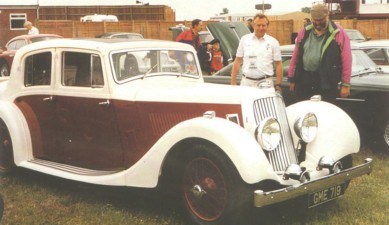 (source AM Magazine vol 28 no 124)
or DHC :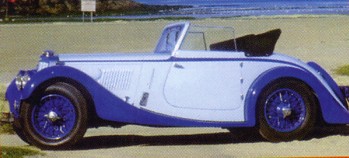 (source

Le Nouveau Collectionneur

, French magazine, no10 Dec 2005)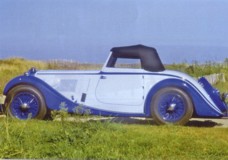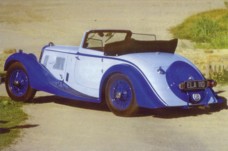 After the war, there are some special orders with two hues such as this nice Belgian DB2 :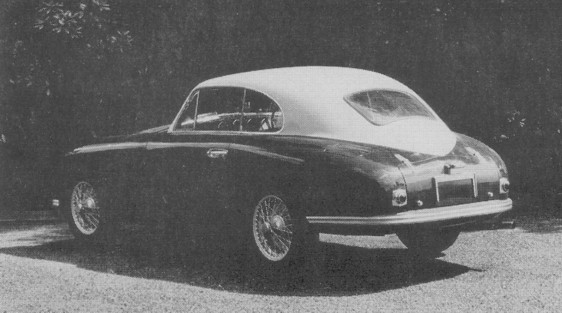 (source AM Magazine vol 21 no 88)

I dare then put DB3/1 with its detachable top... because it's so nice !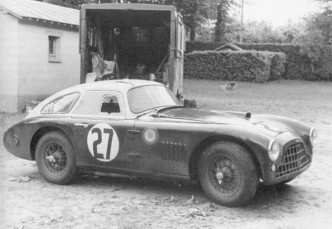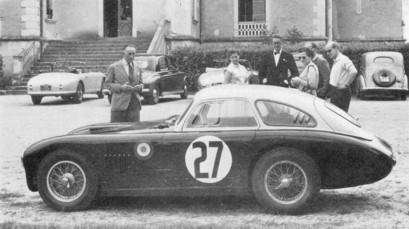 (source POST) (source FRO)

Then I have LML/544 for you. From chassis number, you must have guessed it's a DB2/4.
It was Jean Kerguen's car and like his other Aston Martins has mainly been used for competition.
It's seen here in the 1954 Maroc Rally.



(

Astonhill

photo) (source 1996 AMOC register)




Of course, next Feltham model has everything to do do two colour paintworks : chrome strips to separate.

Many were painted with two hues. Here is AM300/1206, a LHD Vantage model in two-tone grey.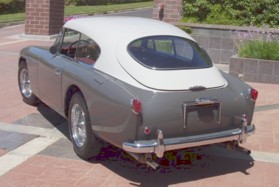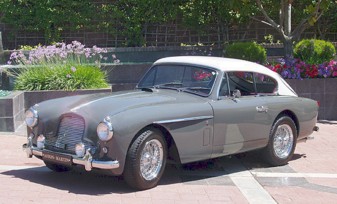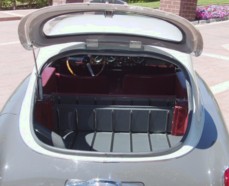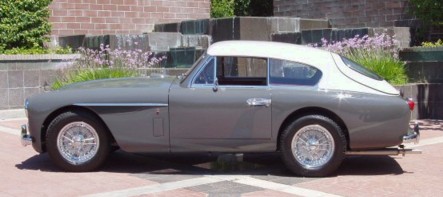 Note the chrome strip around the (source Blackhawk Collection)
hatch : nice !

Next is AM300/1120, a RHD in peacok blue with ice blue roof.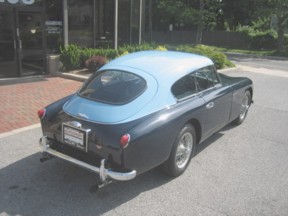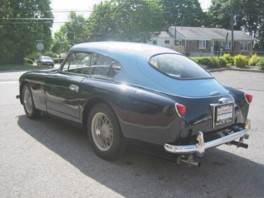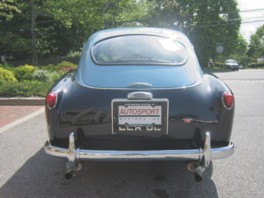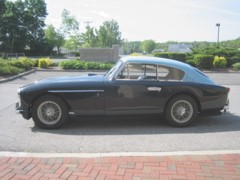 (source Autoport Designs Inc)

Also, AM300/1212 in two-tone green (Sage Green over Pine Green) :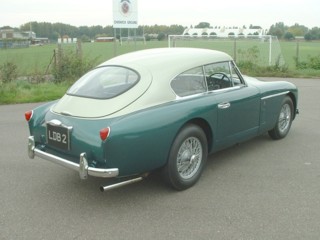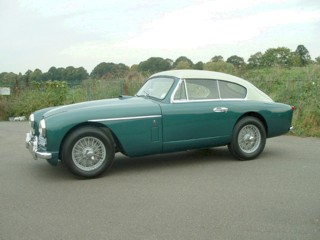 (source Nicholas Mee)



A 2015 update :

Frank

sent me photos of his 1957 DB2/4 MkII, chassis AM300/1296.
Colours are Crimson Red and cream roof. Sold new in solid Crimson red to Whitbread English family, famous for the Whitbread Brewery among others.
The owner before

Frank

changed the roof colour creating a 2 tones car.
A magnificent car :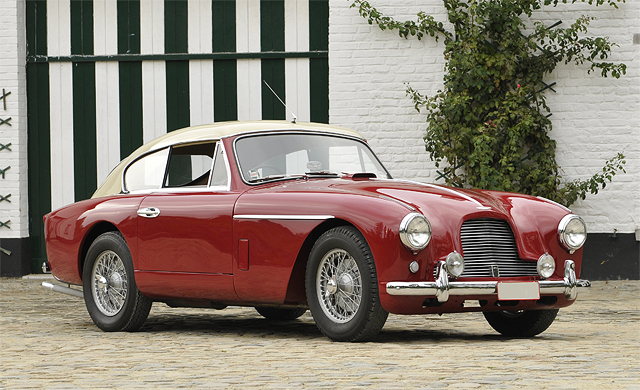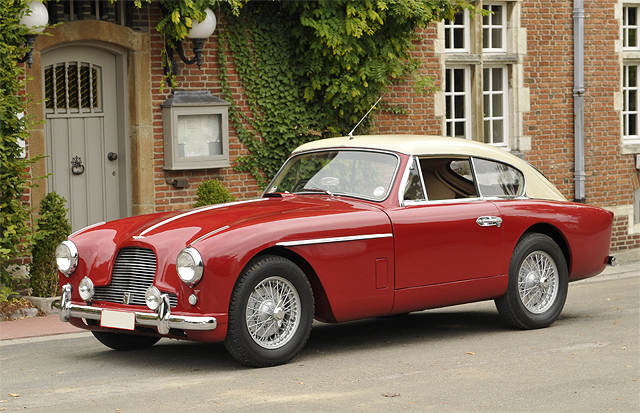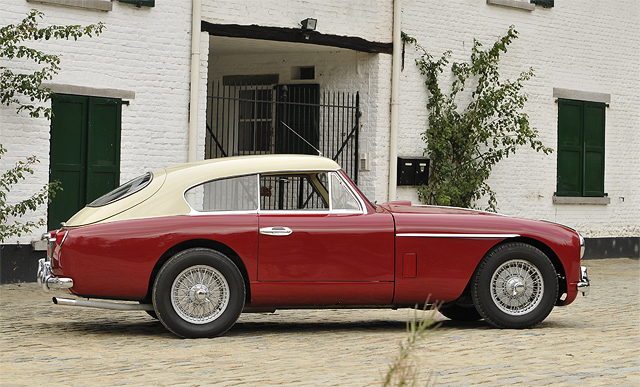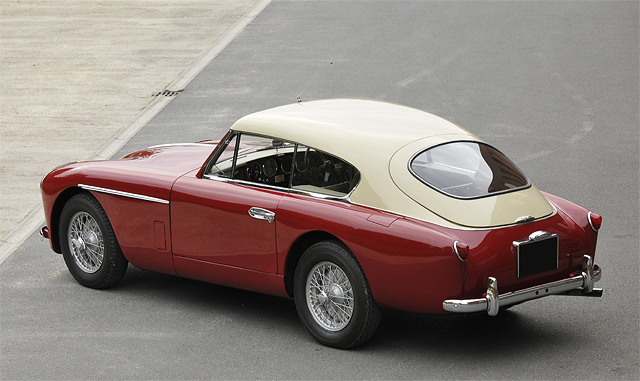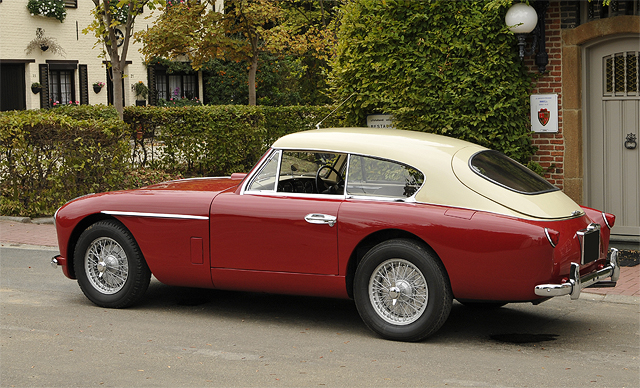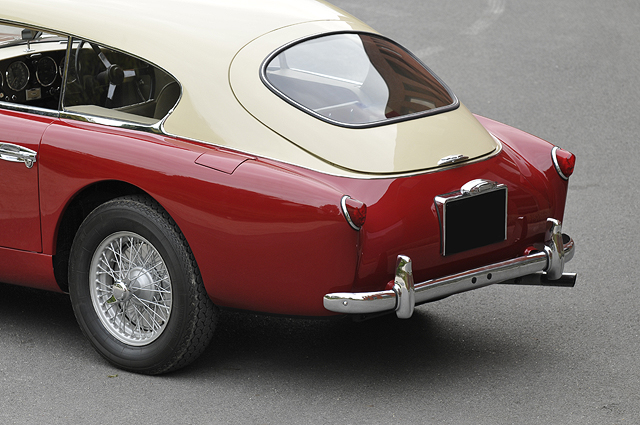 But, you can also find DB2/4 MkII FHCs with two colours !

...such as AM300/1103 (first FHC DB2/4 MkII by the way) described as in Bayard Crimson with Devon Stone coloured top section.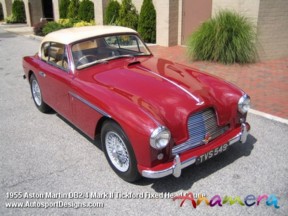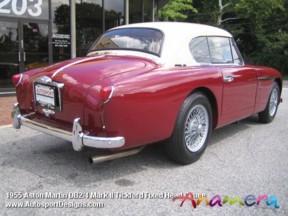 (source : it was sold by Autosport Designs Inc and at auction but I found the photos on Anamera site which stores past sales)

Some of them can be found racing ! Here is AM300/1107 when it was still registered 163 GMC. It was a demonstration car.
Not to be confused with 162 GMC which is AM300/1101, a prototype and DHC demonstration car.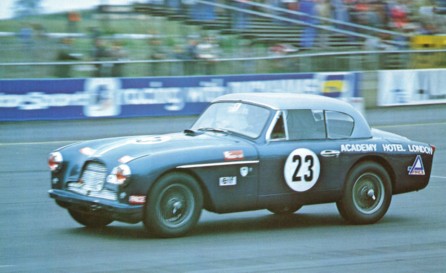 (source HAR)



Same car from the back (1980s

Classic Cars

or

Classic & Sportscar

magazine):



Some DB MkIIIs also feature the chrome strip of the DB2/4 MkII round the rear but not above the windscreen, making a different two colours paintwork style.
Please note that some of them do feature the chrome strip but are single coloured !

As an example, here is AM300/3A/1478 (an 1957 car with DBA engine) which is

really

nice :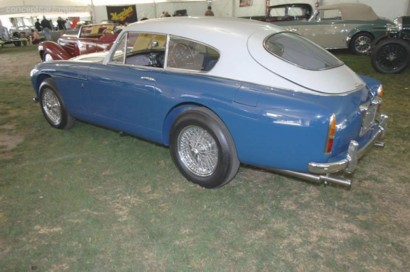 (sources : Auto Collections here among the sold cars and here more precisely and also ConceptCarz.com)

Maybe you think it's over with the Feltham period ? No !

Here is DB4/913/R hence a series 4 car. It has a Vantage engine but retains standard headlamps.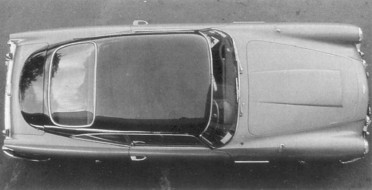 (source 1996 AMOC Register)

Two colours really work well on the DB4 !

Want more ?
How about a DB4GT ?
How about a Lightweight DB4GT ?

Yes DB4GT/0125/R , a.k.a. 18 TVX, has been painted pale plus and navy blue at a time...
Note the different registration number.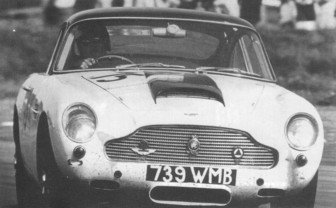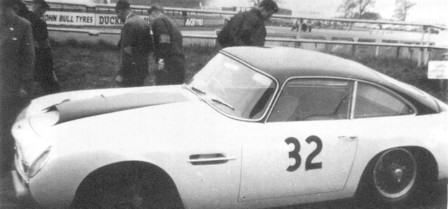 (source AM Magazine vol 24 no 103)

Let's finish with trad American stripes...

on DB3S/112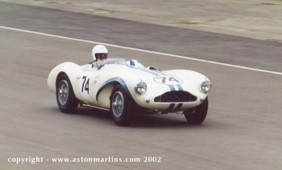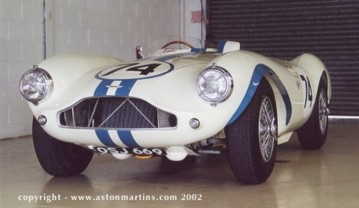 (source the ever excellent AstonMartins.com)

and more surprisingly on a DB2/4 and a DB4...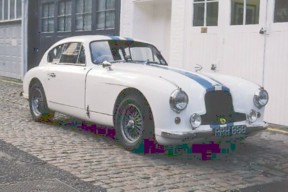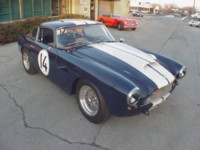 (source : a French forum)


Should you wish to enrich this page with other two-tone Aston please contact me.


Aston Martin Scrapbook
http://astonuts.free.fr



BACK